Paper Poppy Wall Decor with Free Template
There is nothing that symbolizes November 11th all over the world like the poppy. A field of poppies is an inspiring sight to see and is the inspiration behind our Paper Poppy Wall Decor. The combination of the red and orange petals popping on a wall, with textured black and yellow centres, makes these pretty paper poppies a beautiful 3D piece of art.
This blog post may contain affiliate links. What does that mean? We may get a small commission if you make a purchase using our links, which helps us to keep posting new holiday content every week.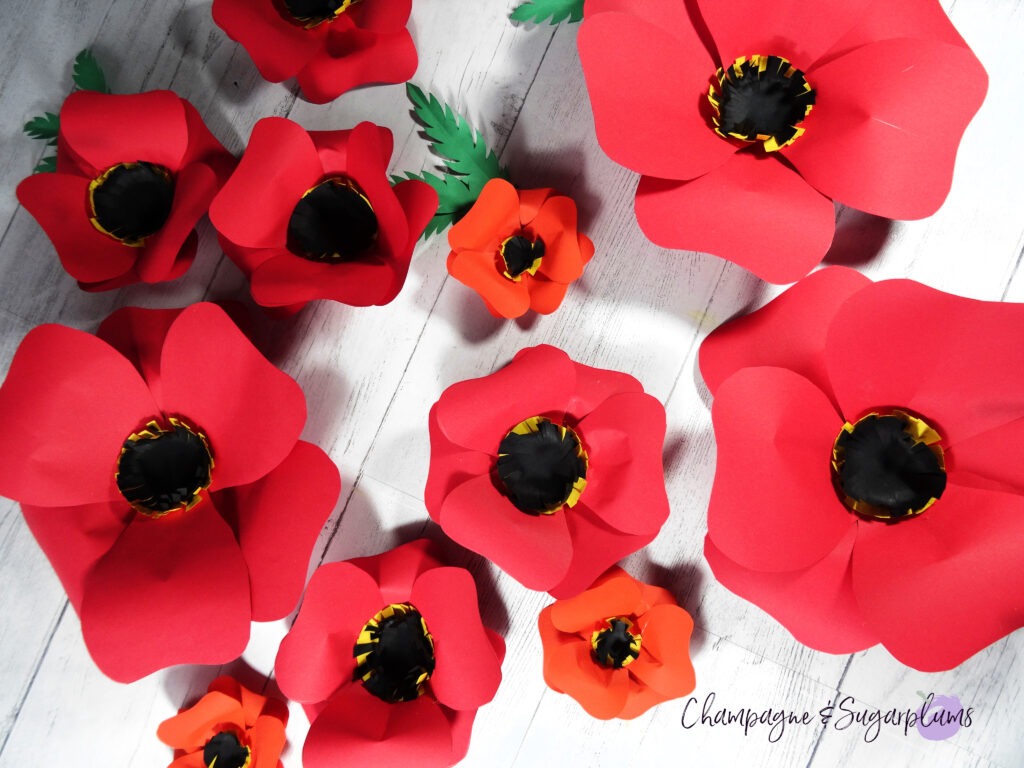 A huge bonus for this craft is that it only needs three materials – paper, scissors and glue. It couldn't be easier to create a stunning November 11th decoration!
What You'll Need:
Red, orange, yellow, black and green construction paper
Hot glue gun
Scissors
Wall tack or removable glue dots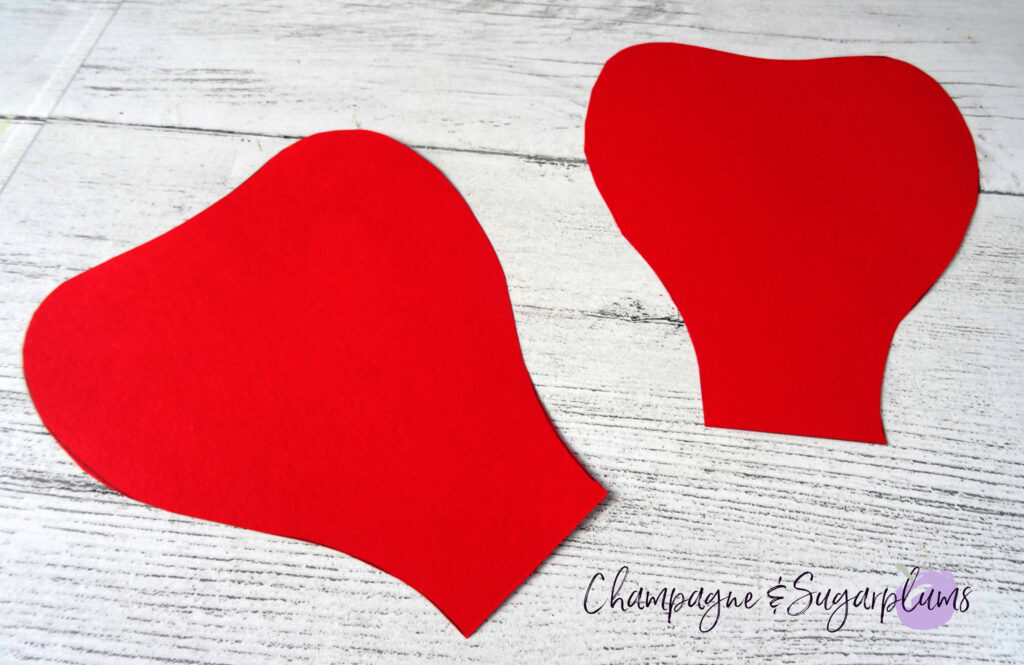 Start by cutting six large flower petals from the red paper using the free template provided. These should be about 5″ wide by 6″ long.
Cut a slit into the bottom edge of each petal, about 1.5″ deep.
Slightly fold one of the split edges over the other and then glue in place. This will lift the petals and give them depth.
First glue three of the petals together to form a centre point and then add three more petals to make a flower. Glue in place.
Use a small dish or other round object to make a circle from the black paper. Snip the edges of the circle all the way around and then use your fingers to 'curl' or fold the cuts to make them stand up.
Paper Poppy Wall Decor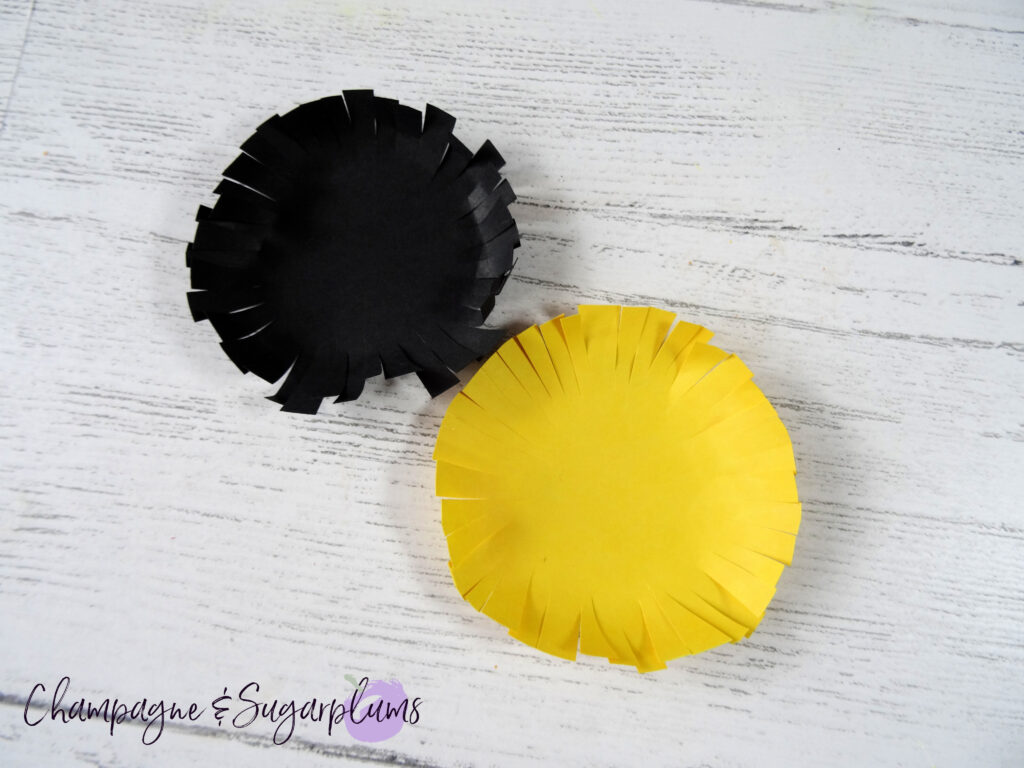 Repeat the step to make a matching yellow circle.
Glue first the yellow and then the black circle to the centre of the flowers.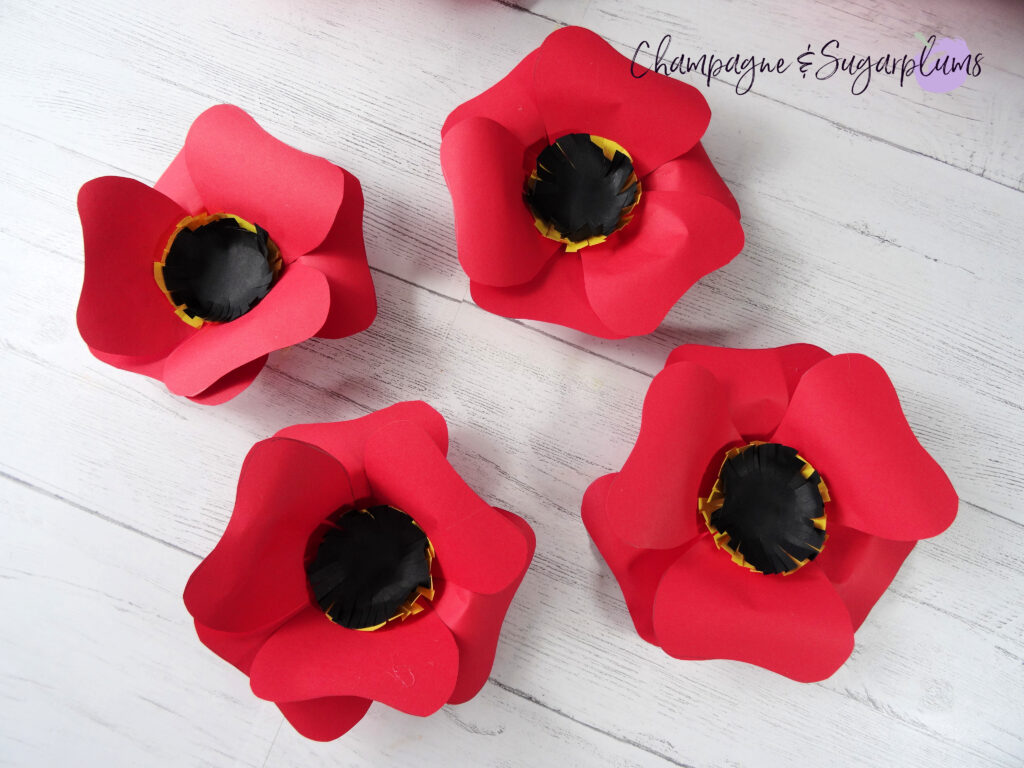 Repeat all of these steps to make some medium sized poppies. These will be about 3″ wide by 4″ long.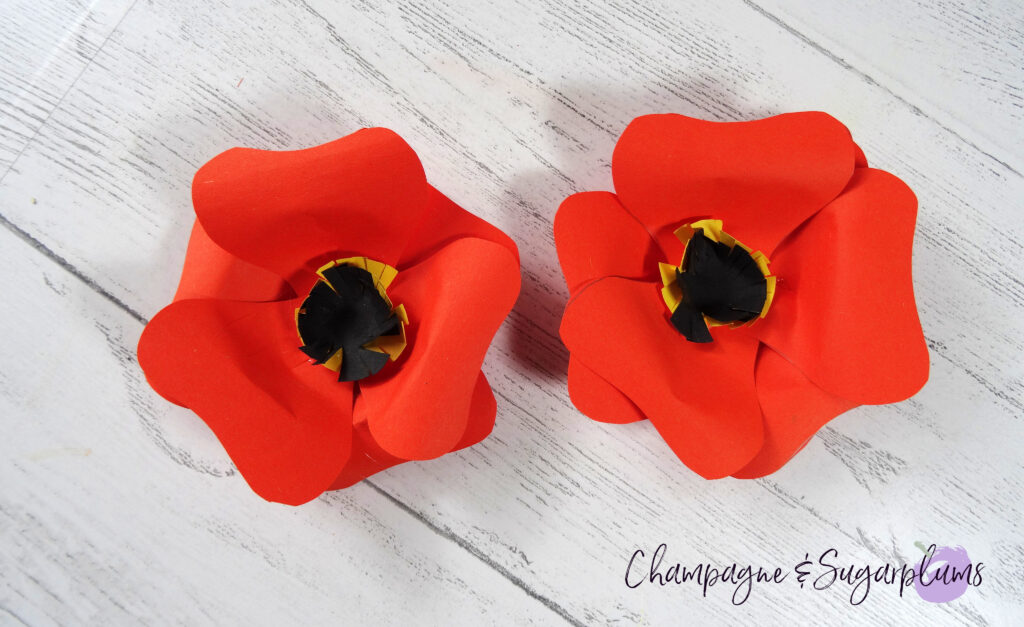 And one more time to make the smallest poppies, this time in orange. The size of these ones are around 2″ wide by 3″ long.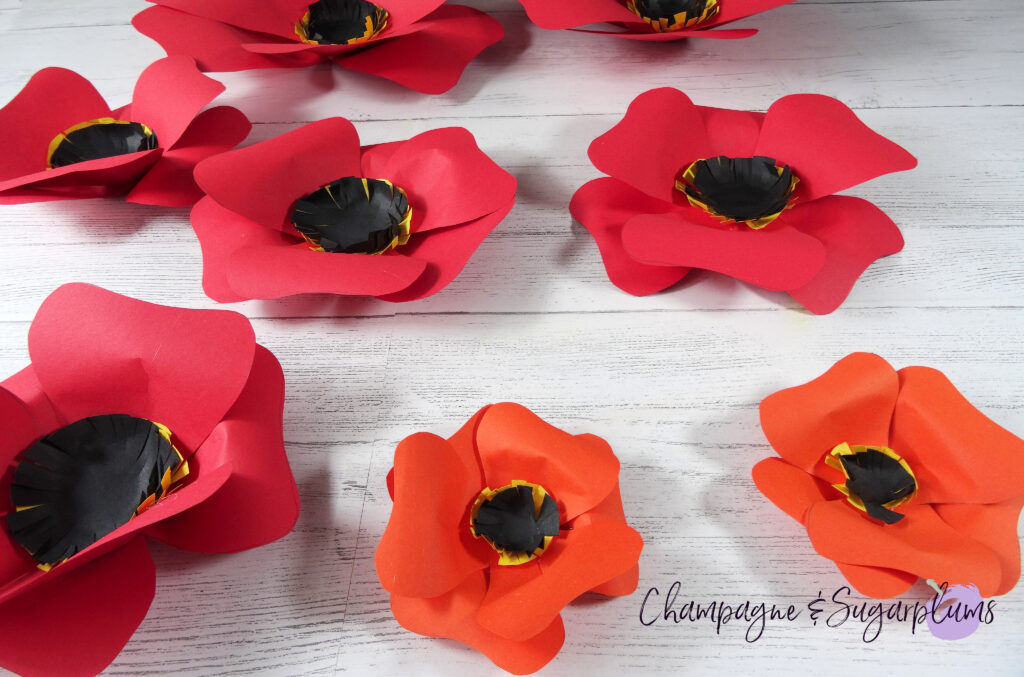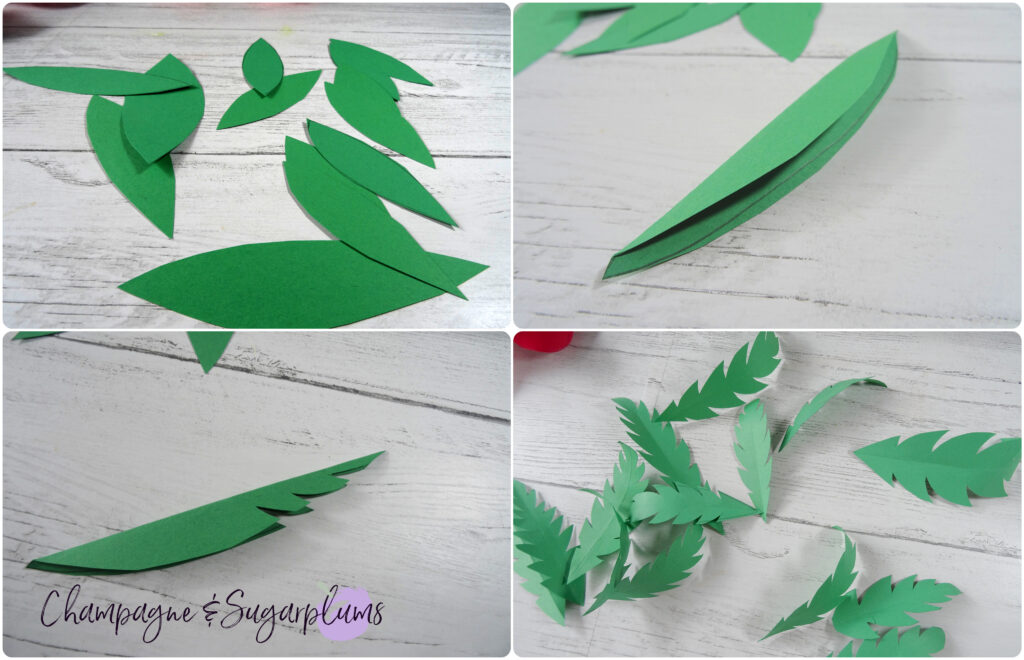 Make some leaves from green paper. Begin by folding the paper in half and then cutting a long, slim oval on the fold. With the paper still folded, cut small indents along the curved edge. Unfold the leaves and glue some together in small bunches to go around the flowers.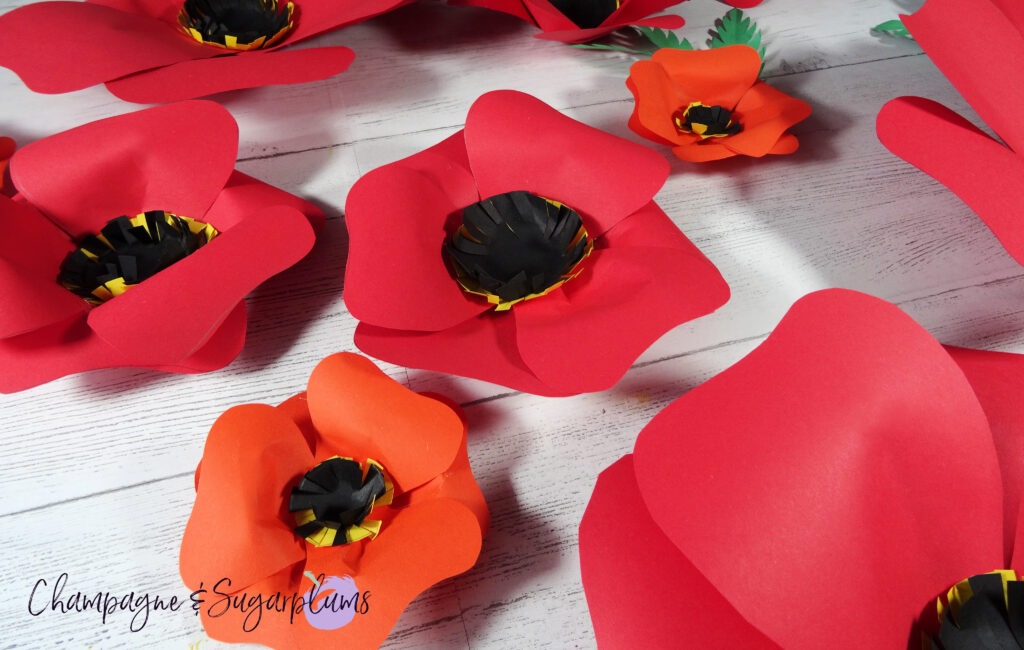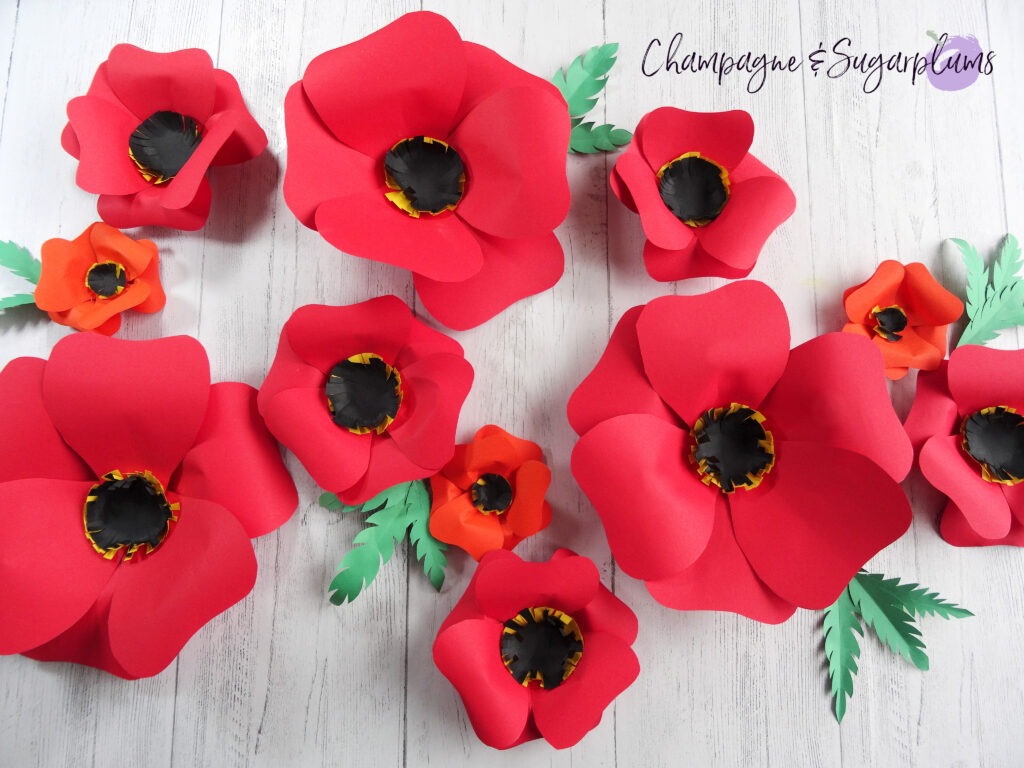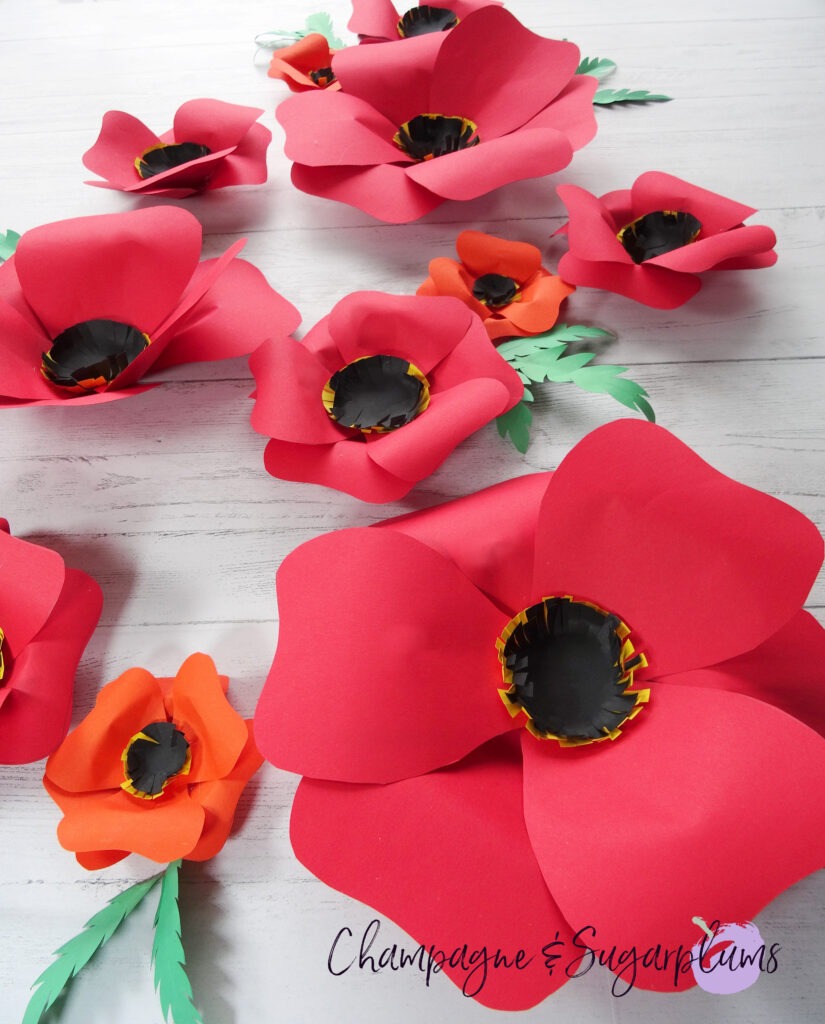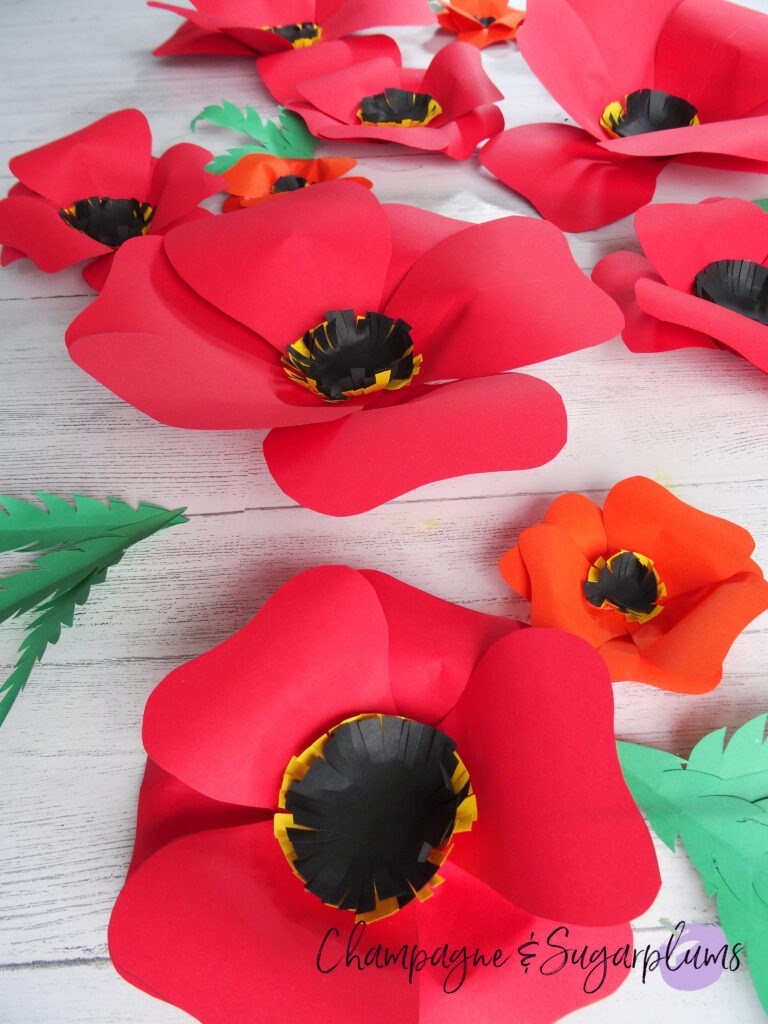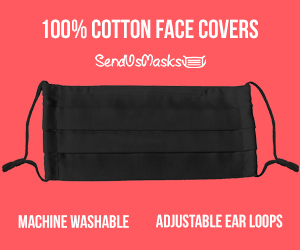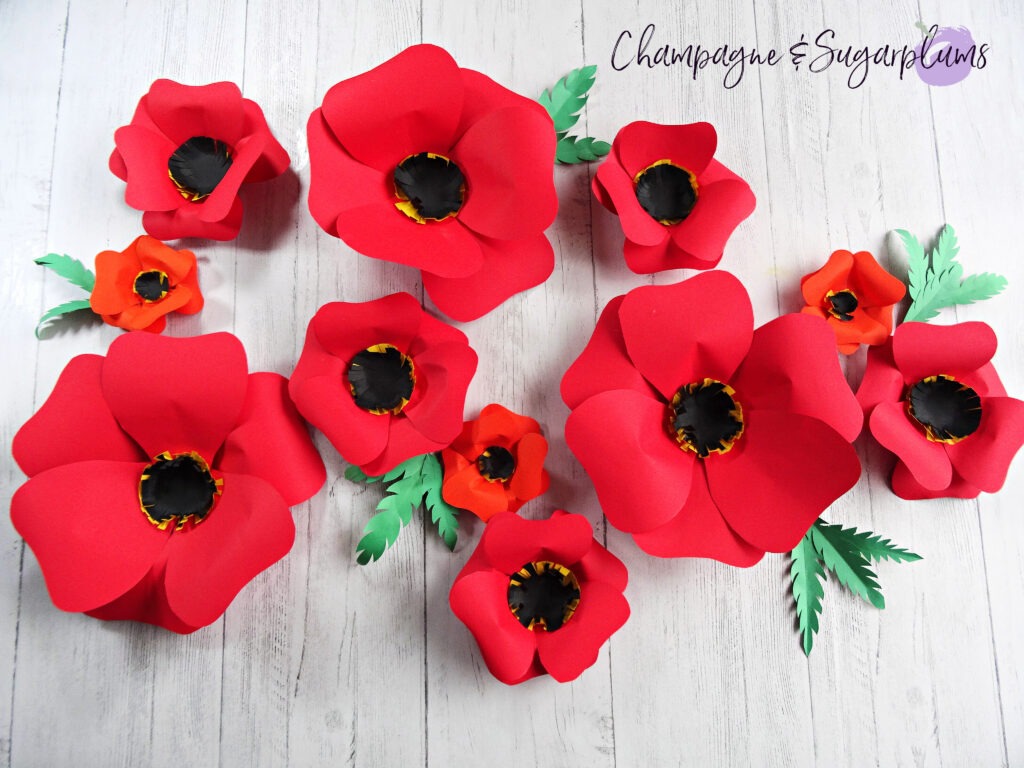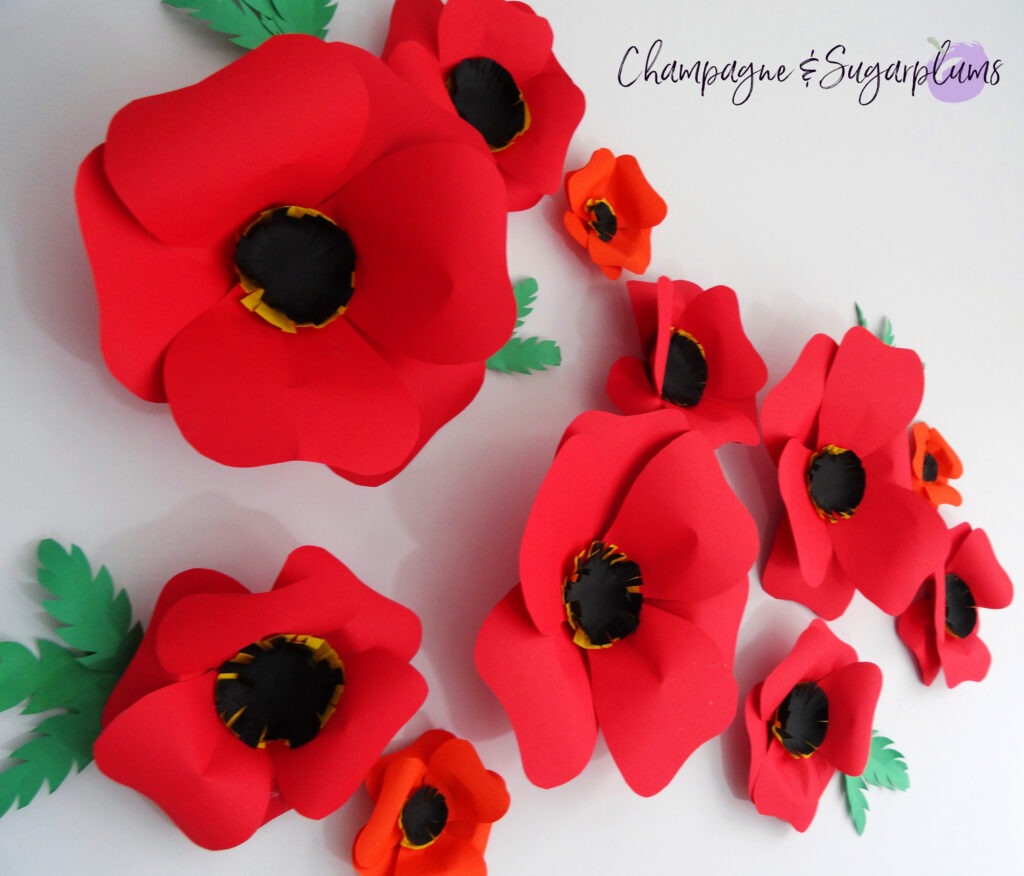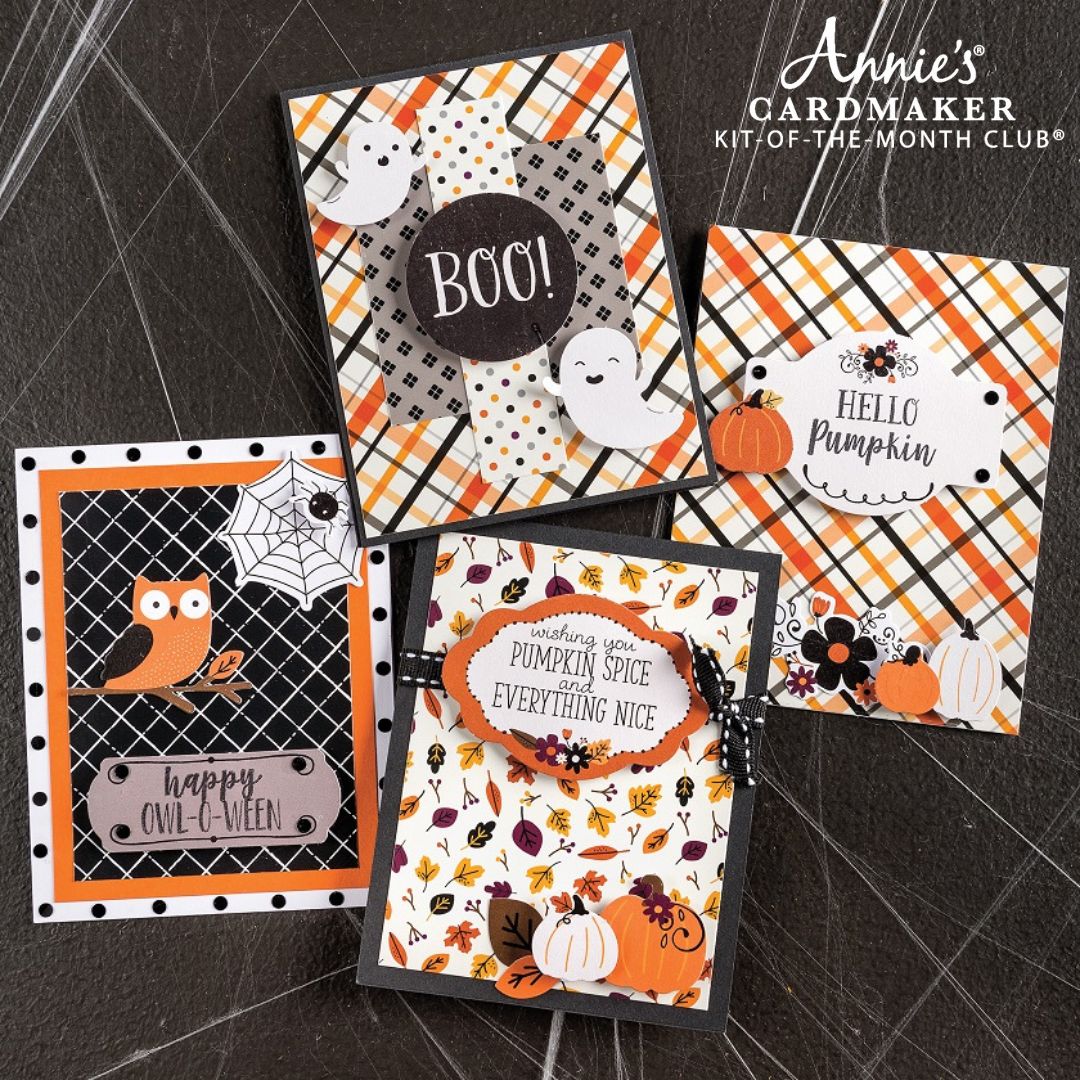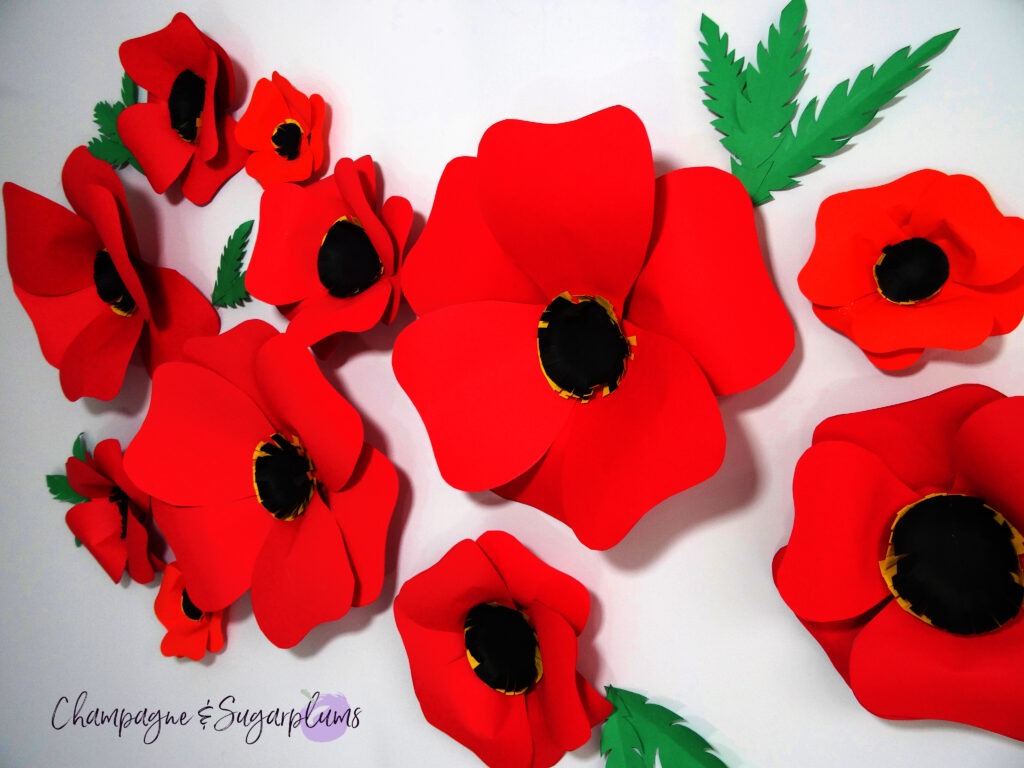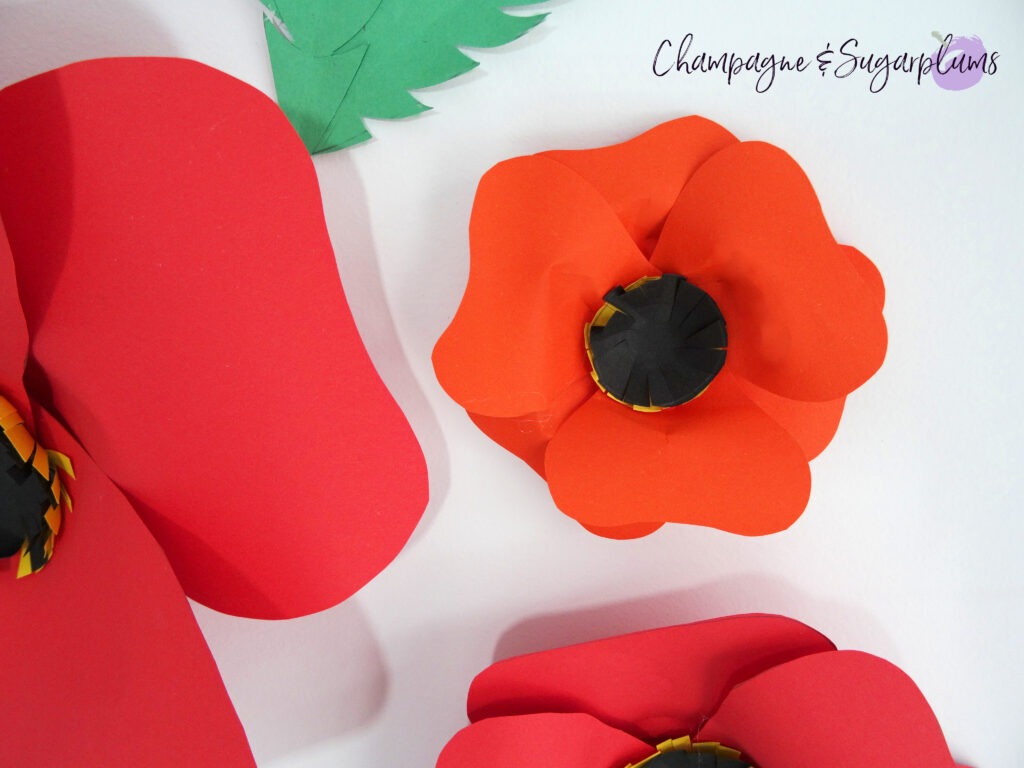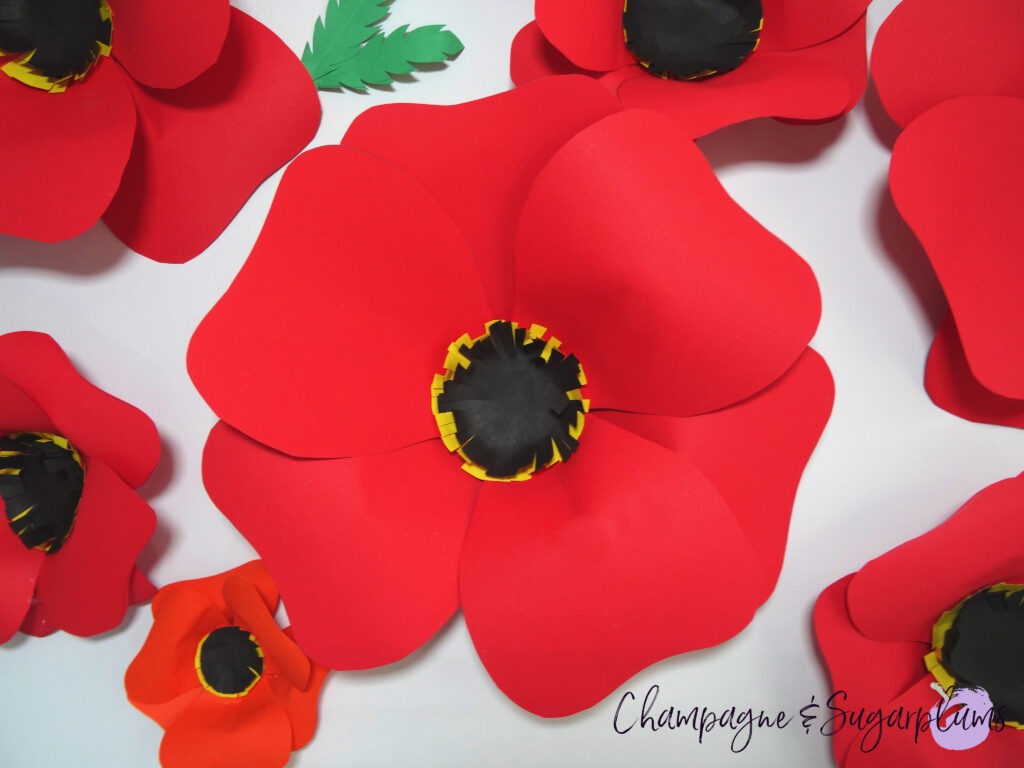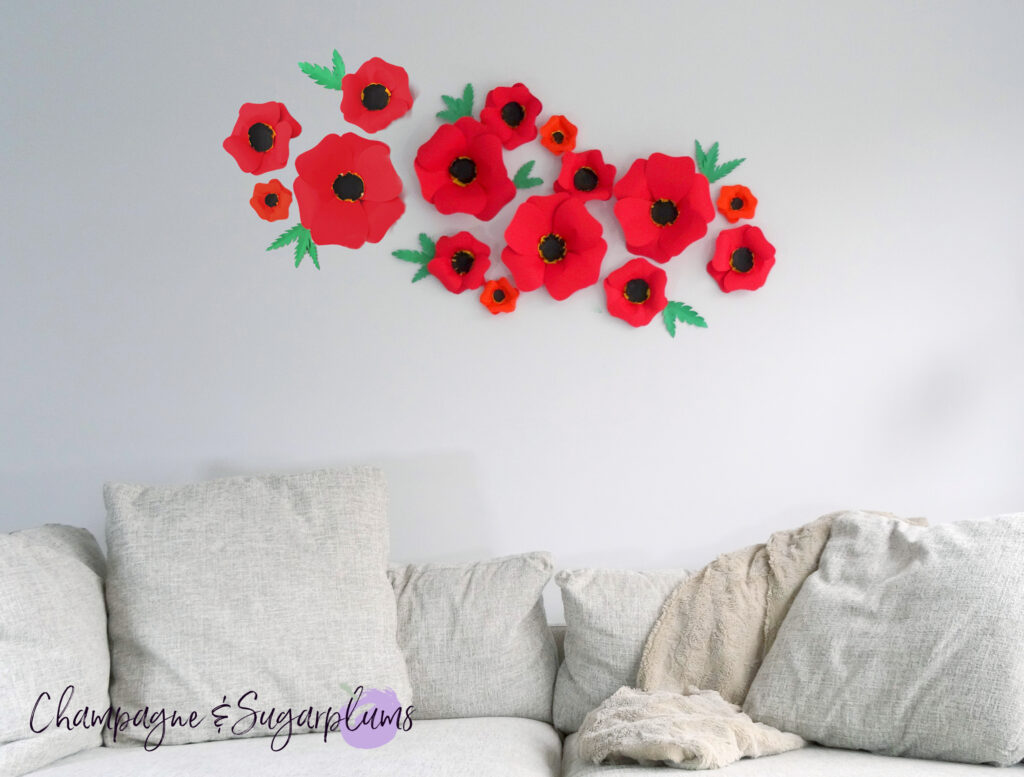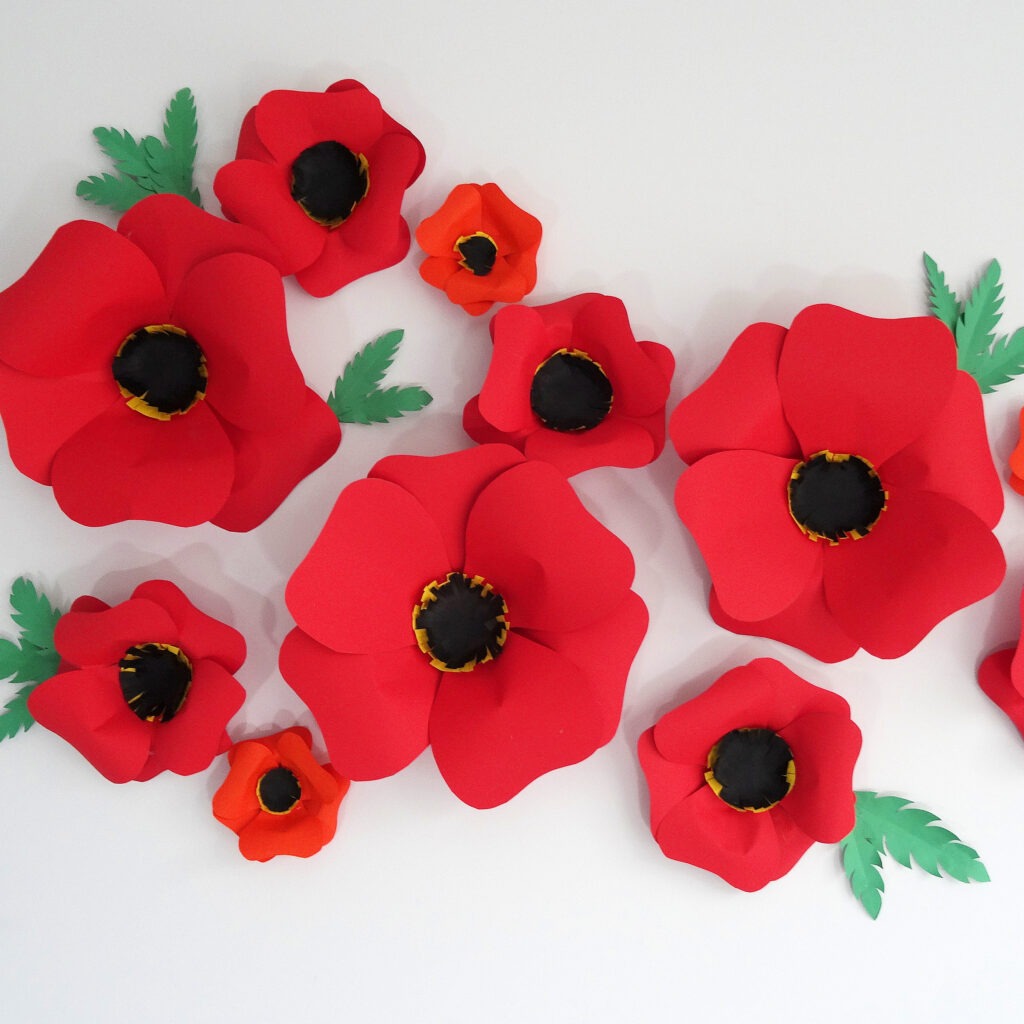 We hope you loved this Paper Poppy Wall Decor craft as much as we do!