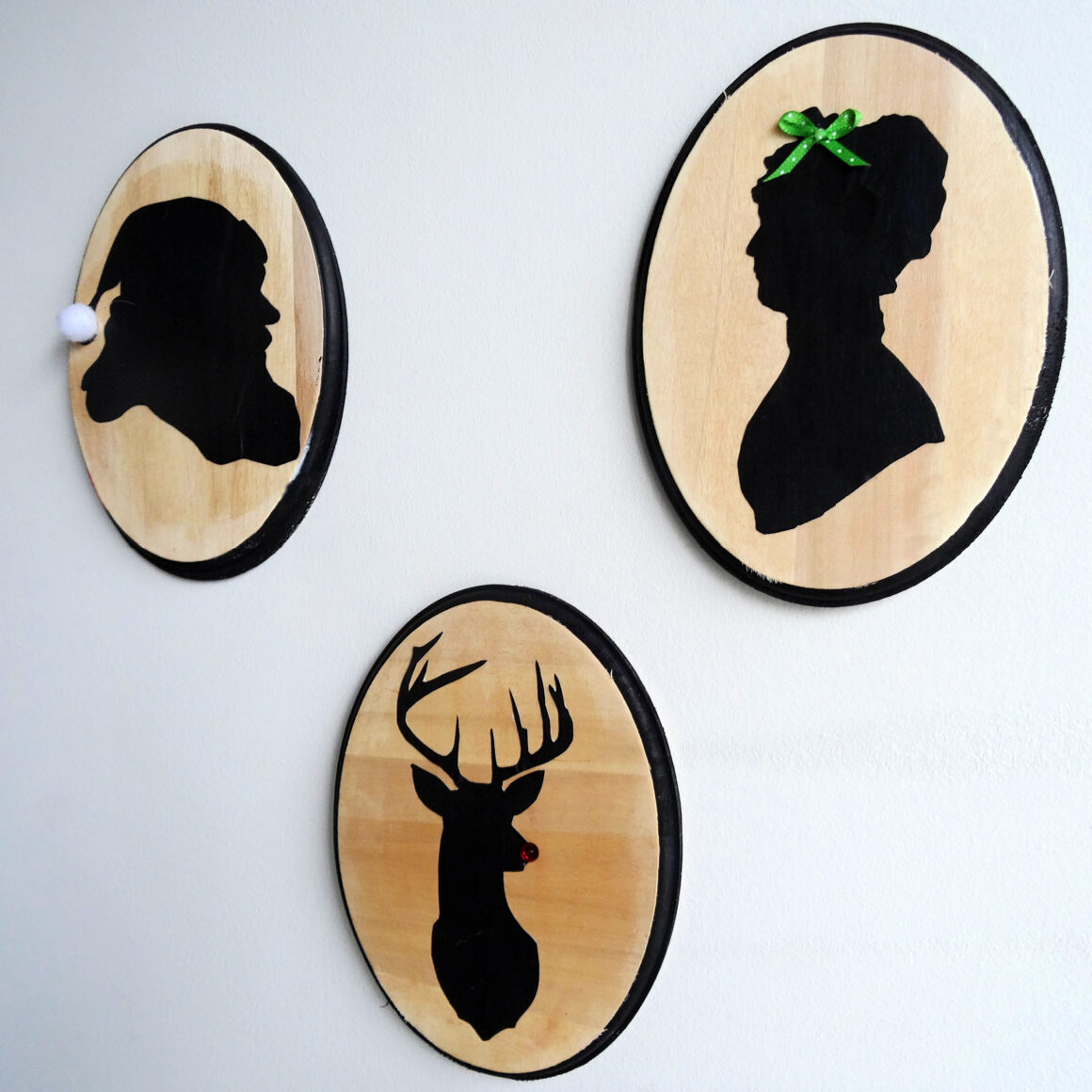 Silhouette Santa Craft with Free Templates
Another day, another step closer to getting our Christmas decorations up! As busy as this season can be, don't forget to throw in some fun. Beat stress and anxiety with creativity – and our Silhouette Santa Craft is a fabulous spot to start.
This blog post may contain affiliate links. What does that mean? We may get a small commission if you make a purchase using our links, which helps us to keep posting new holiday content every week.
This one is an easy one too. With free templates, it's only cut, paste and embellish. We'll show you how!
What You'll Need:
Wood signs or blocks
Brown and black paint
Mod Podge
A red sequin or bead
A white pom pom
A small length of green ribbon
Glue gun
Silhouette Santa Craft with Free Templates
First, mix some brown paint with water and then paint the faces of the wood. This step can be skipped if you are happy with the colour of your wood, but it can help bring out the the grain.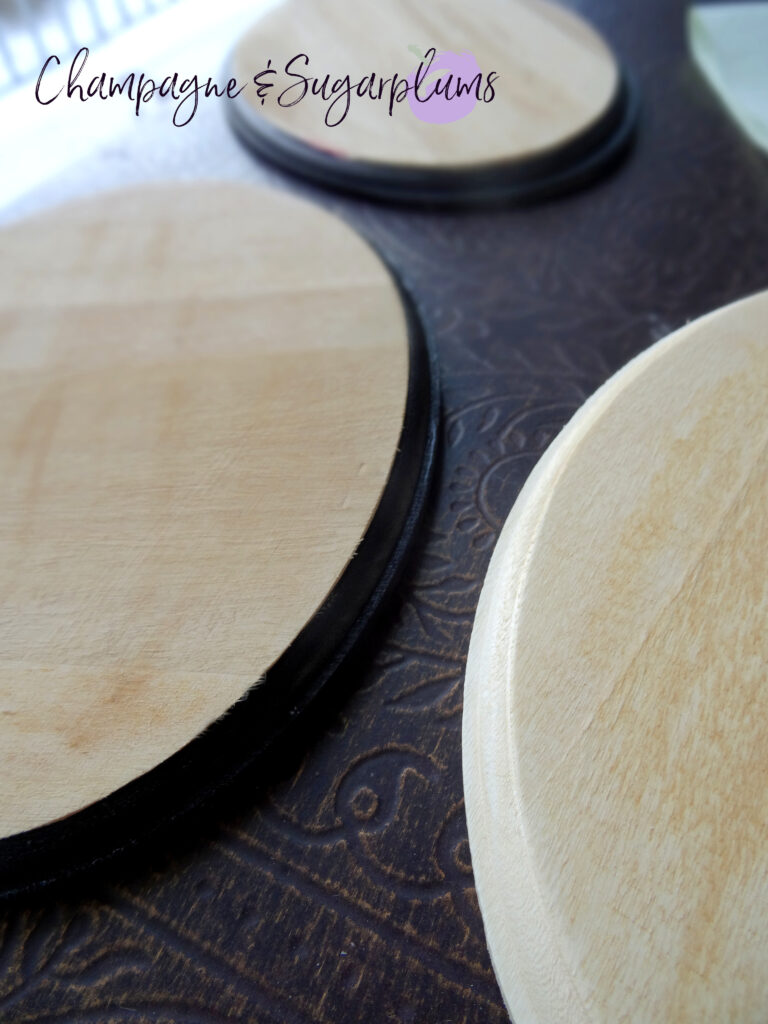 Paint the edges of the wood black (or another colour of your choice – red, green, gold or silver would all work great too!)
Print and cut out each of the silhouettes – Santa, Mrs. Claus and Rudolph.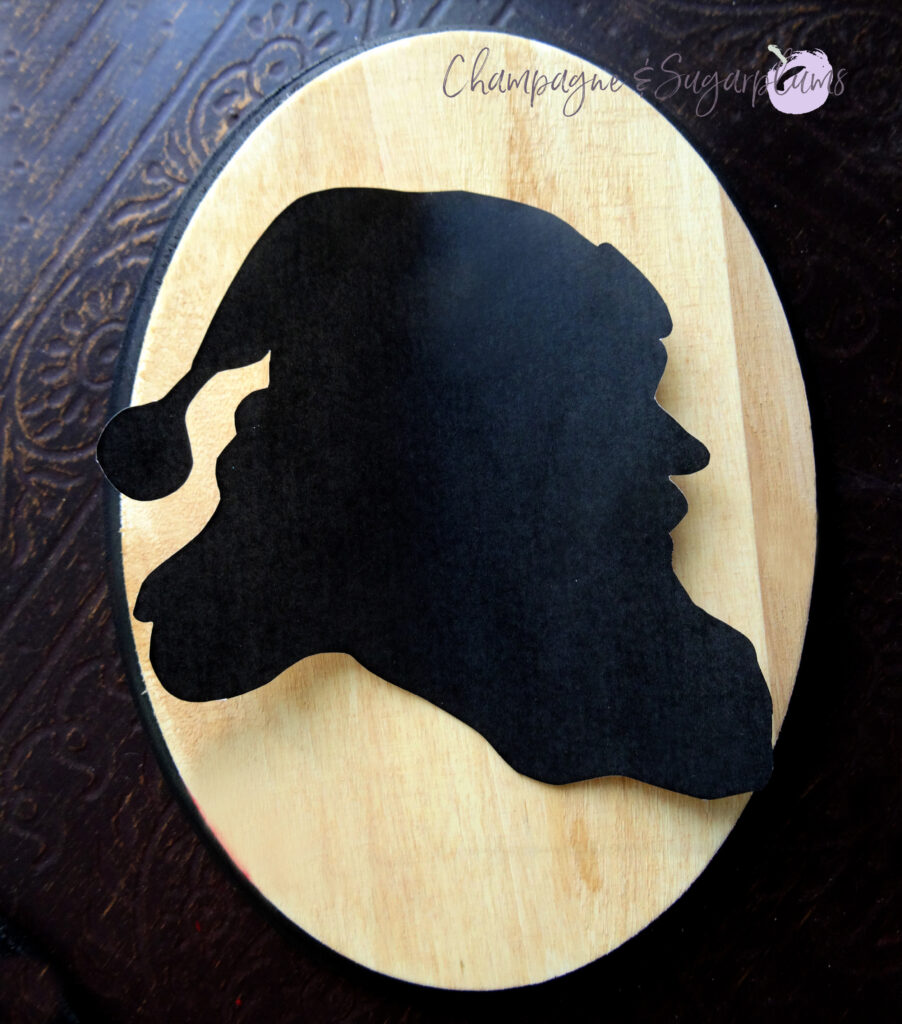 Use the Mod Podge to glue the silhouettes to the wood. Start with a very thin layer under the paper, let it dry and then cover with another layer to seal the silhouettes in place.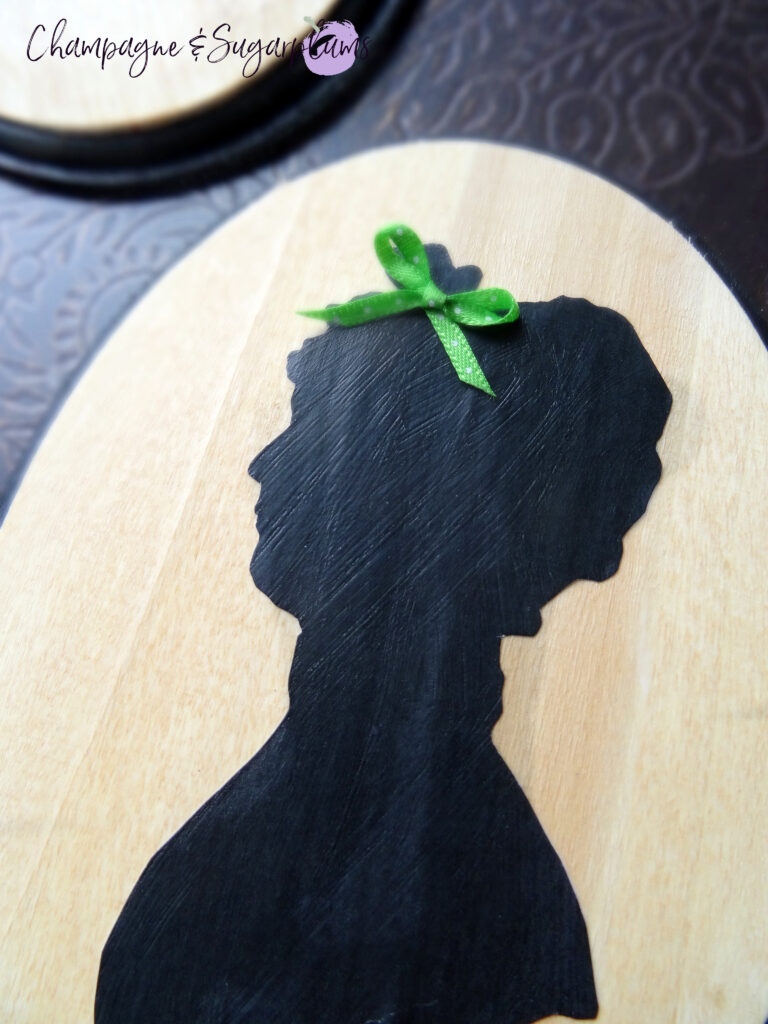 Tie a small piece of green ribbon into a bow and then attach it to Mrs. Claus' bonnet with some hot glue.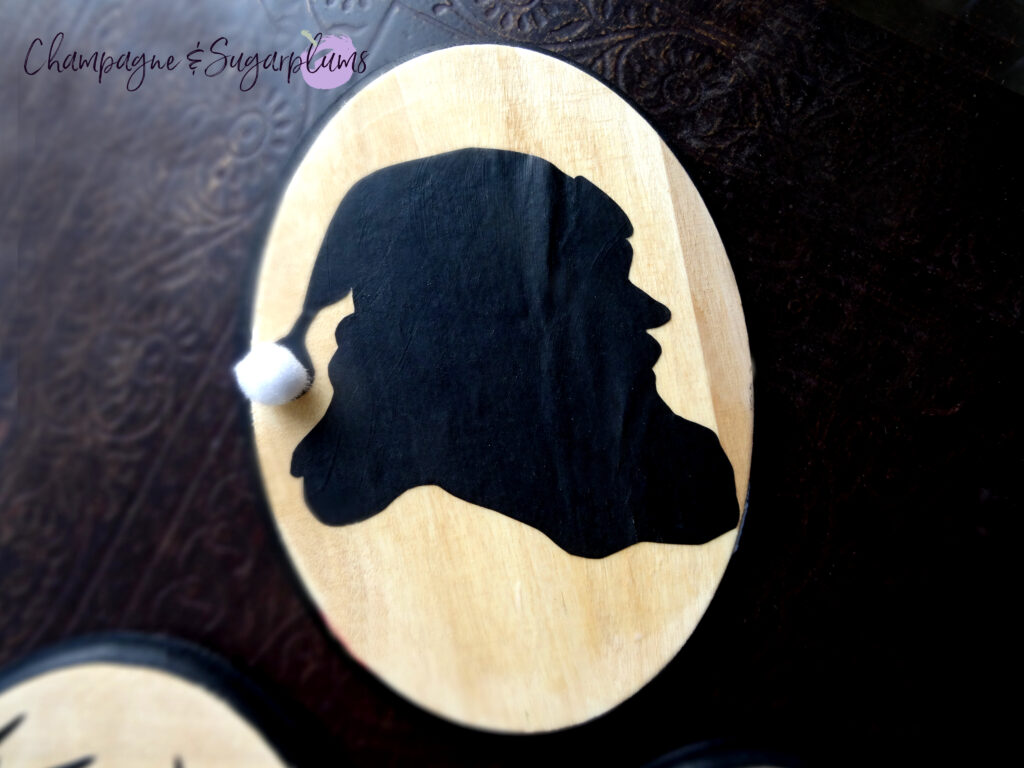 Attach a pom pom to Santa's hat,
and then give Rudolph his red nose.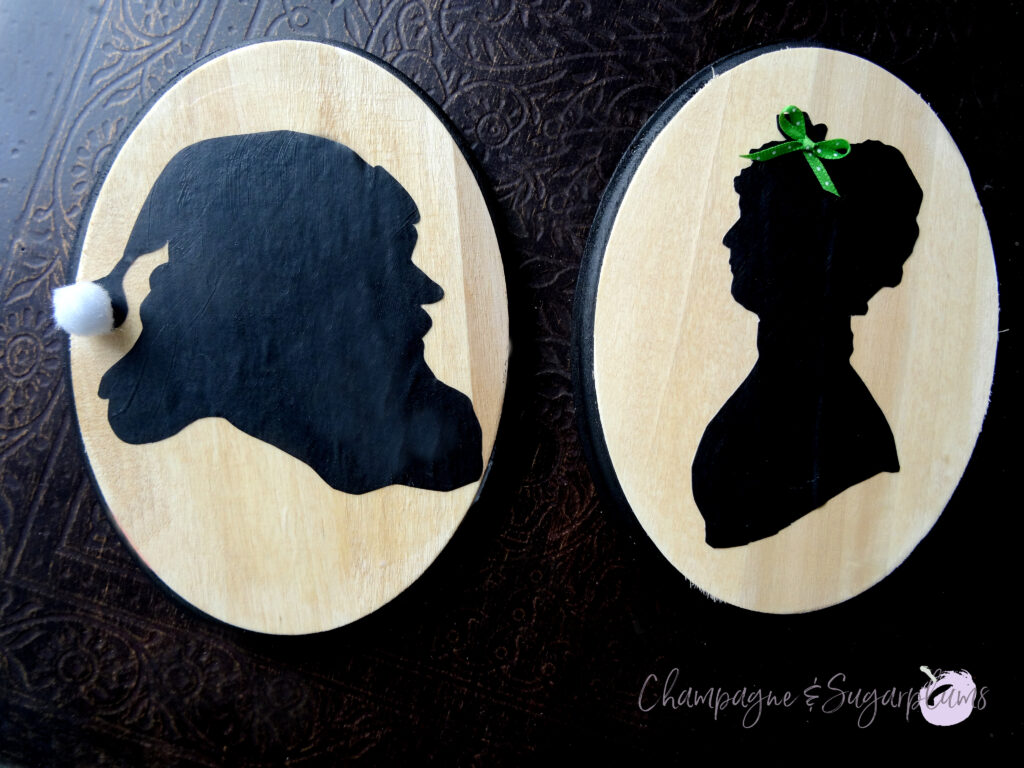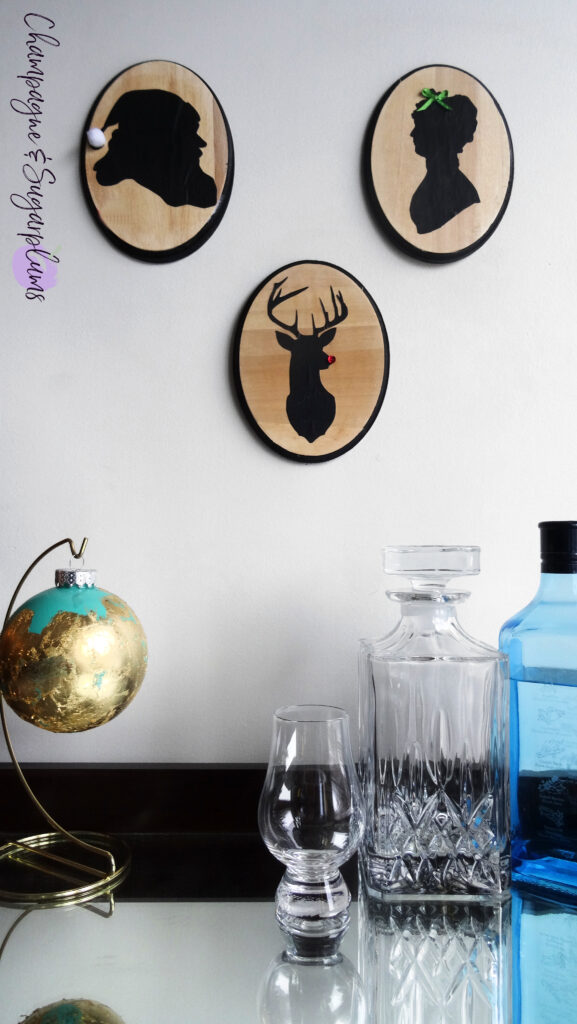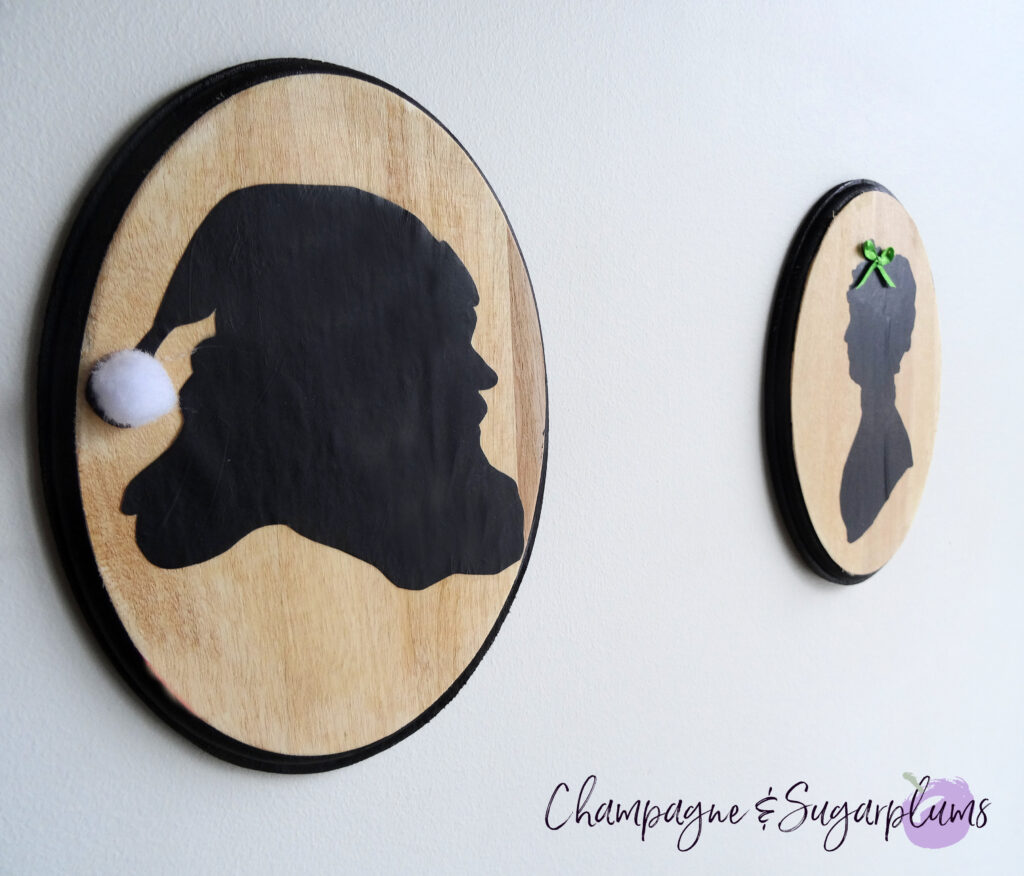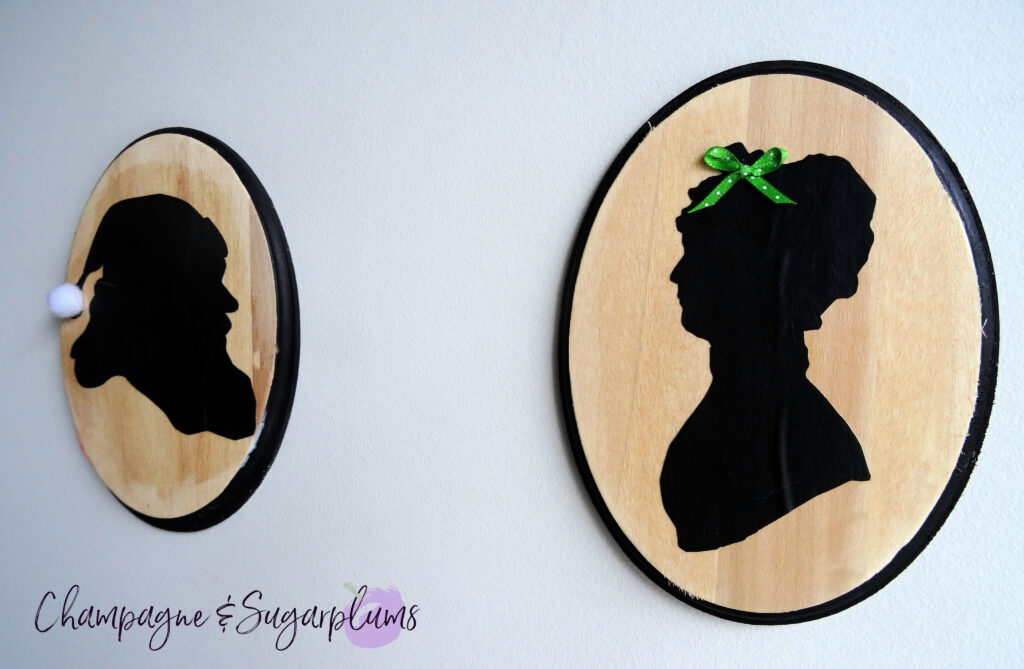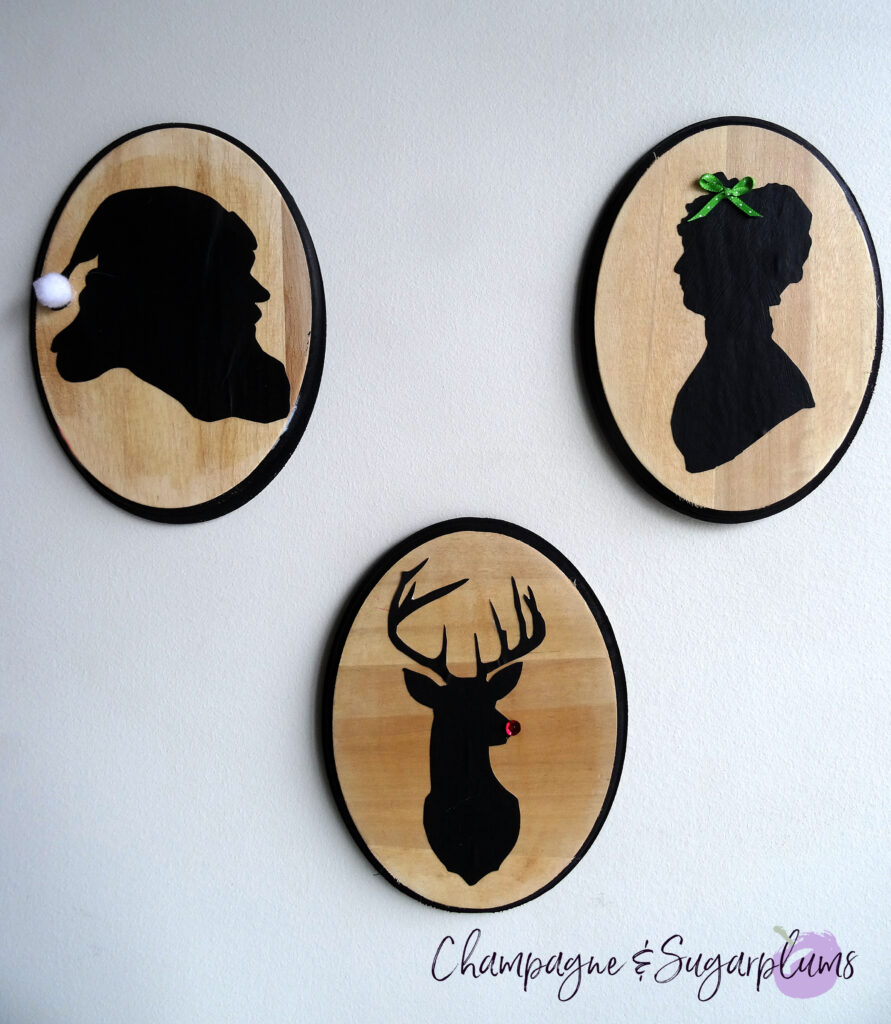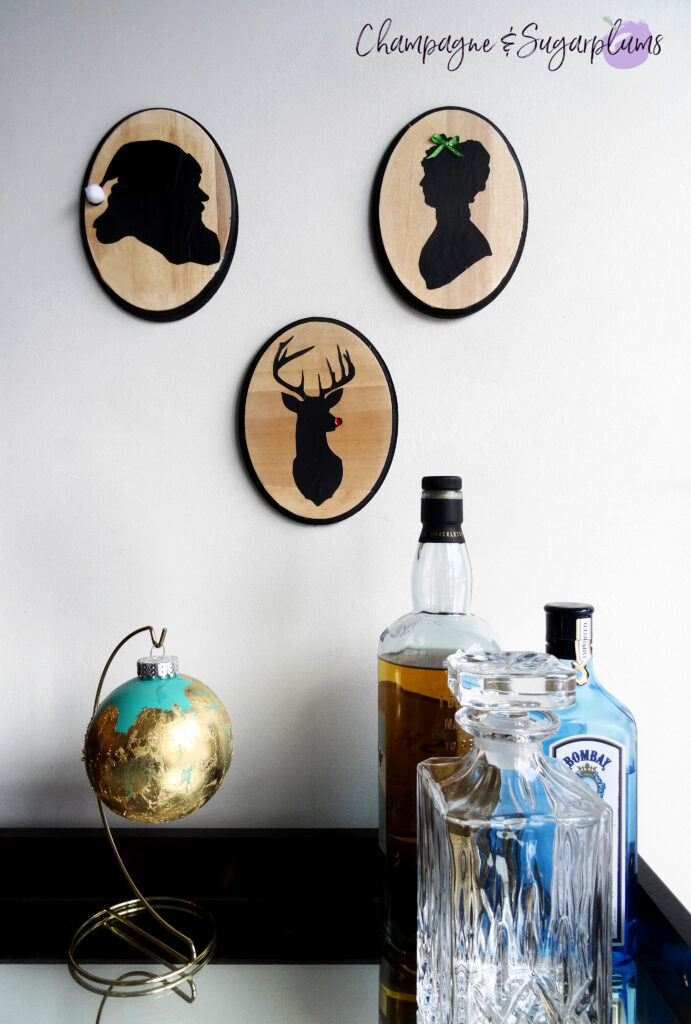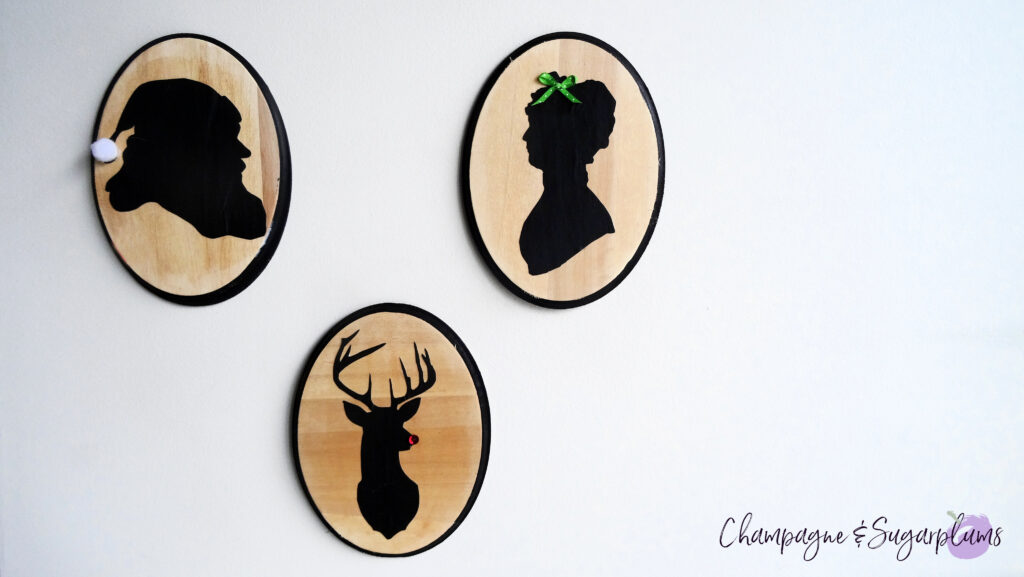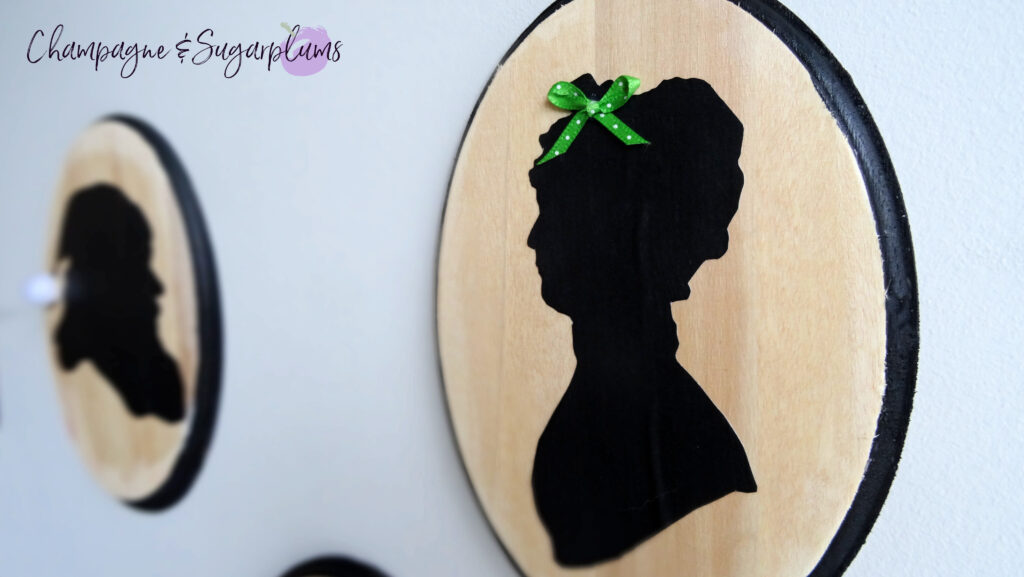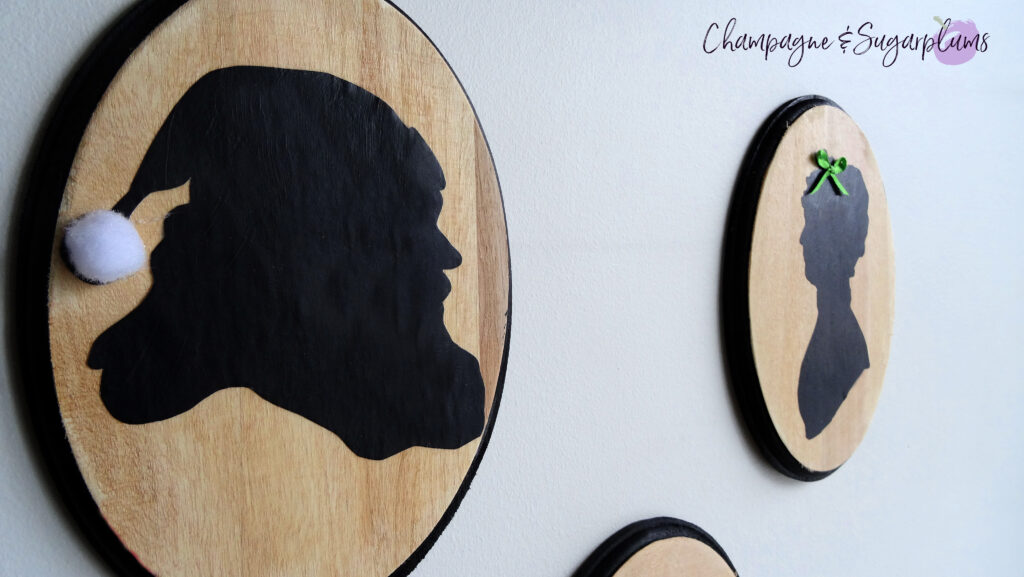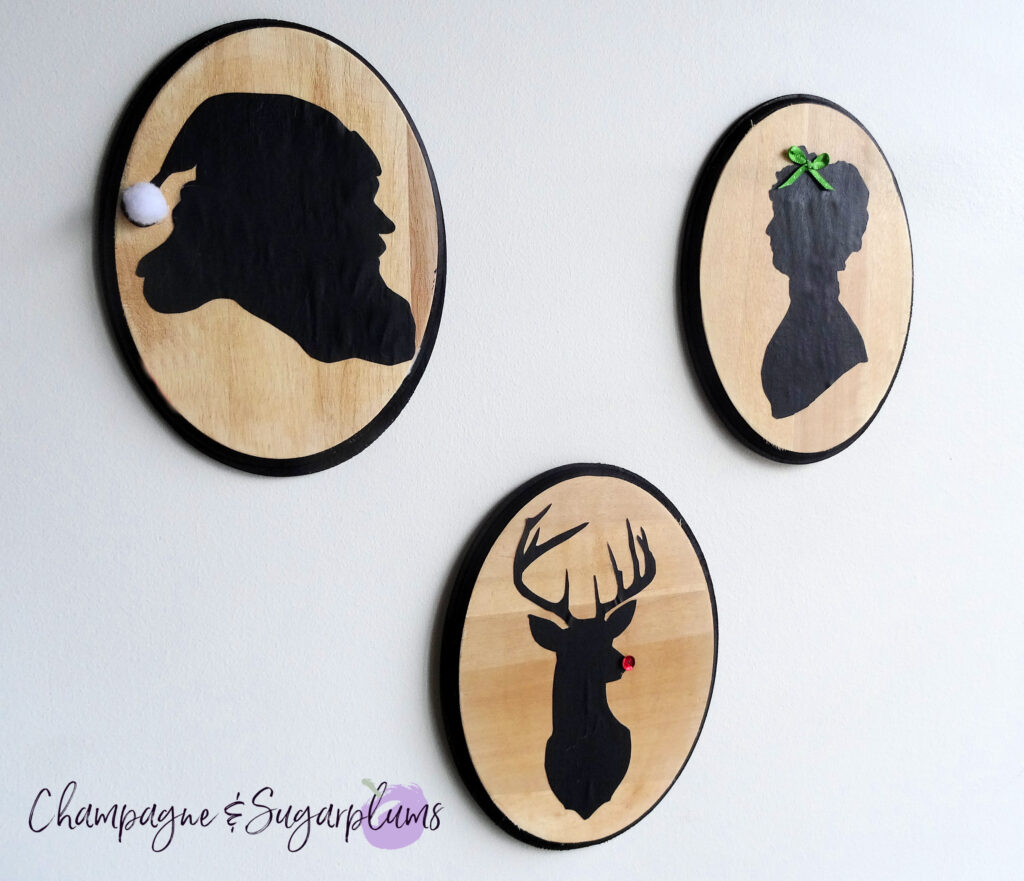 We hope you had fun making this stunning Silhouette Santa Craft! If you're looking for another festive creative outlet check out our Gilded Ornament Stocking Holders or our Retro Photo Transfers.