How to Make Ice Globes – Christmas Lights in the Snow
We just got through a cold snap here in Ontario, but that's okay because it's perfect for our project this week! We are bringing you a great idea for a unique outdoor Christmas display. Give your front lawn a little shine this Christmas and create some amazing ice globe Christmas lights! Once they're all done be sure to add a tea light underneath to create beautiful ice luminaries.
This blog post may contain affiliate links. What does that mean? We may get a small commission if you make a purchase using our links, which helps us to keep posting new holiday content every week.
Not only is this craft great for the holidays, it's a really fun DIY science experiment for the kids. Students, preschoolers, toddlers and school aged kids will all love watching these snow globes go from water to ice. And the designs created from the food colouring is an added surprise! These ice globes are definitely a fun STEM activity.
What you'll need:
Balloons
Water
Food colouring
COLD WEATHER!
Battery operated tea lights (optional)
How to Make Ice Globes – Christmas Lights in the Snow
Firstly, add some food colouring to the balloon. The more you put the darker the colour will appear when it's frozen and the more it will look like a Christmas light (using food colouring will be messy!!). Add the water next. You will have to cover most of your tap with the balloon to fill it, otherwise there won't be enough force to fill the balloon enough. Fill them until you are happy with their size, remembering that they need to be carried outside when done. We found the size of two hands together is perfect. Tie them up when full.
Secondly, bring them outside in the snow. If they are small they will be easy to lift out and will remain round if placed in some powdery snow but if they are on the bigger side, don't worry, they will stand out even more!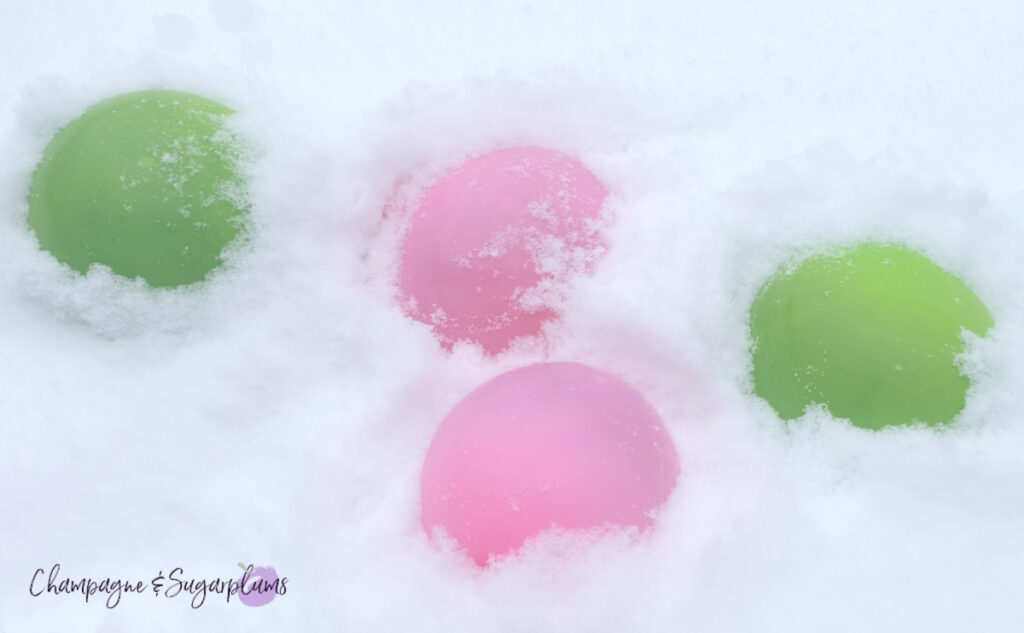 Once they are frozen you can bring them inside and peel off the balloons, this is surprisingly easy, it's amazing to see the patterns inside from the air and food colouring!
Finally, give them a wipe with a wet paper towel to make them sparkle. Your Christmas light ice globes are ready! Place them back outside and watch them shine.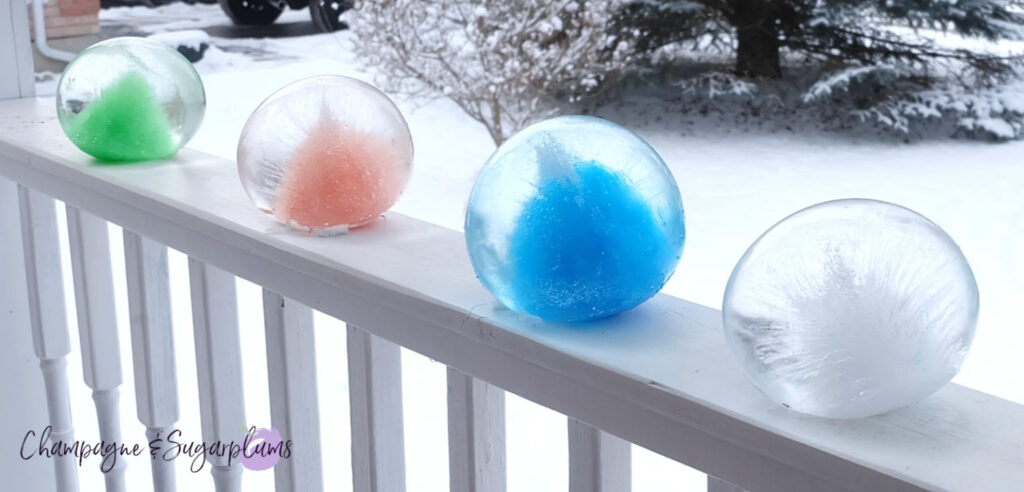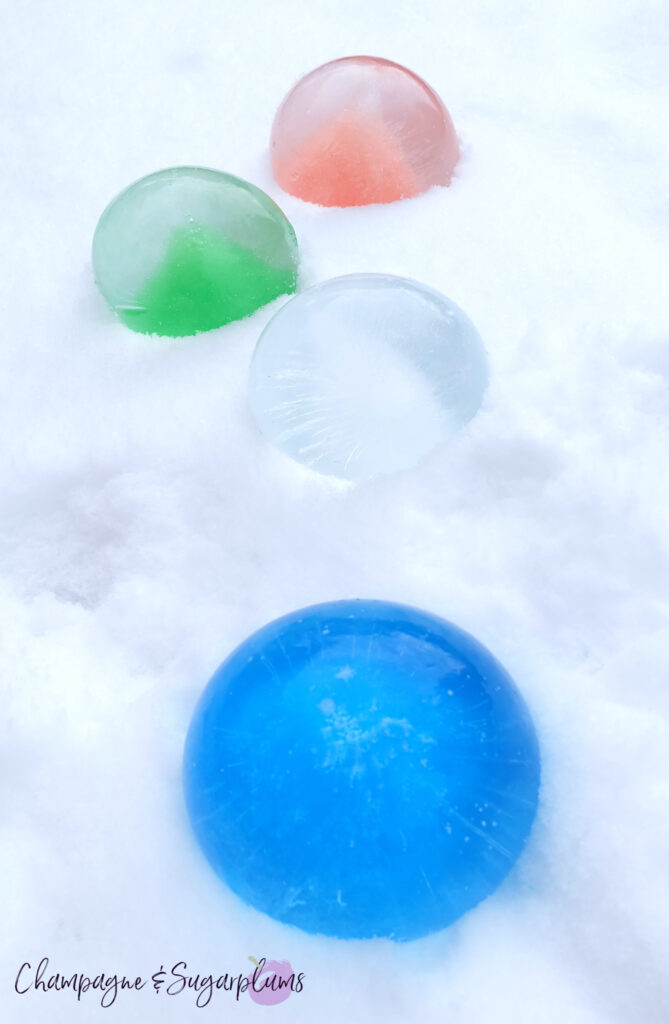 We hope you liked our How to Make Ice Globes – Christmas Lights in the Snow. Don't forget to add a battery operated tea light under each globe. This will certainly enhance your Christmas light ice globes, by making them ice luminaries. If you loved making these ice globes check out our Painted Christmas Trees Craft. Happy Crafting!