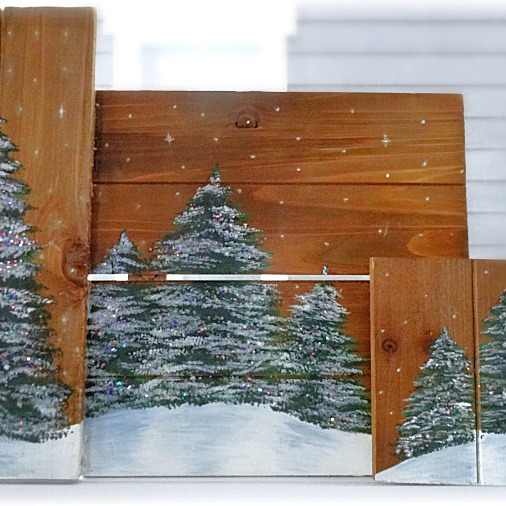 Painted Holiday Trees – With Glitter Twinkle Lights
Now is the time to start putting up Christmas decorations, both inside and outside the house. Of course, we feel that every year needs a new addition. Who are we kidding, it'll be more than one new addition, lol. After all, what's Christmas without a little DIY?? The tricky thing is deciding what to make, so we're here to bring you inspiration. This week we're breaking out our paints for this naturally beautiful winter scene, with glitter as the cherry on top, which shimmers and shines to create the illusion of tiny glitter twinkle lights. We know glitter can be messy, but we promise, adding it is 100% worth it.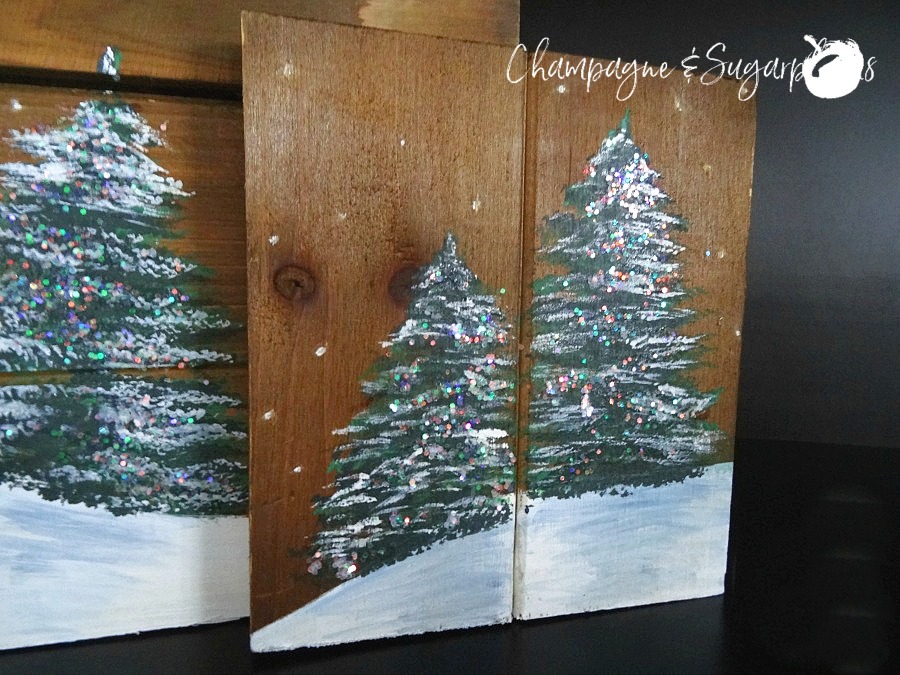 What You'll Need:
Three wood boards or canvas
Acrylic paint in white, blue and light and dark green
Flat tipped paint brush
Pointed tip paint brush
Foam brush
Mod Podge or white glue
White/Translucent glitter
Hot glue gun and sticks
Pencil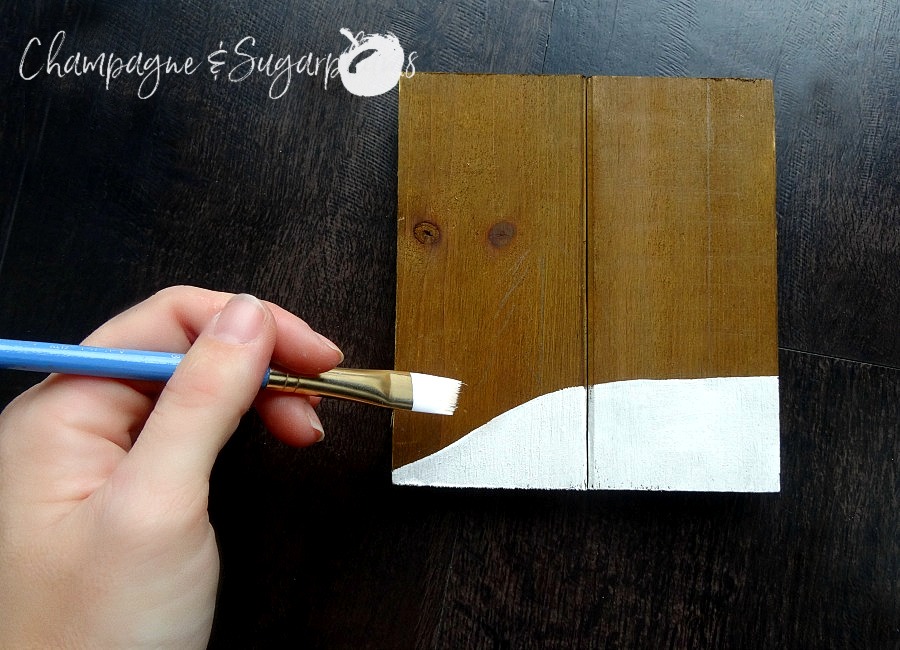 Sketch out a basic outline of the trees and snow, then start by painting the snow banks in with white paint.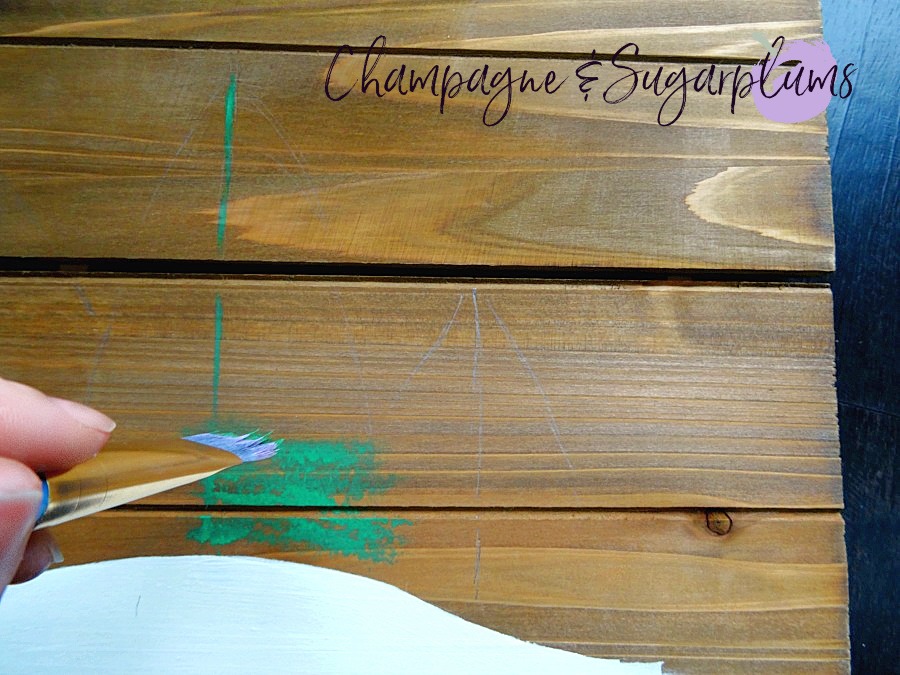 Paint in the trees, starting with light green paint. Make a thin line as the centre of your tree and then add tree branches by tapping the flat tipped brush onto the board. Be sure to tap the brush in different directions to vary the shapes and make the trees wider at the bottoms, thinning out as you get to the top.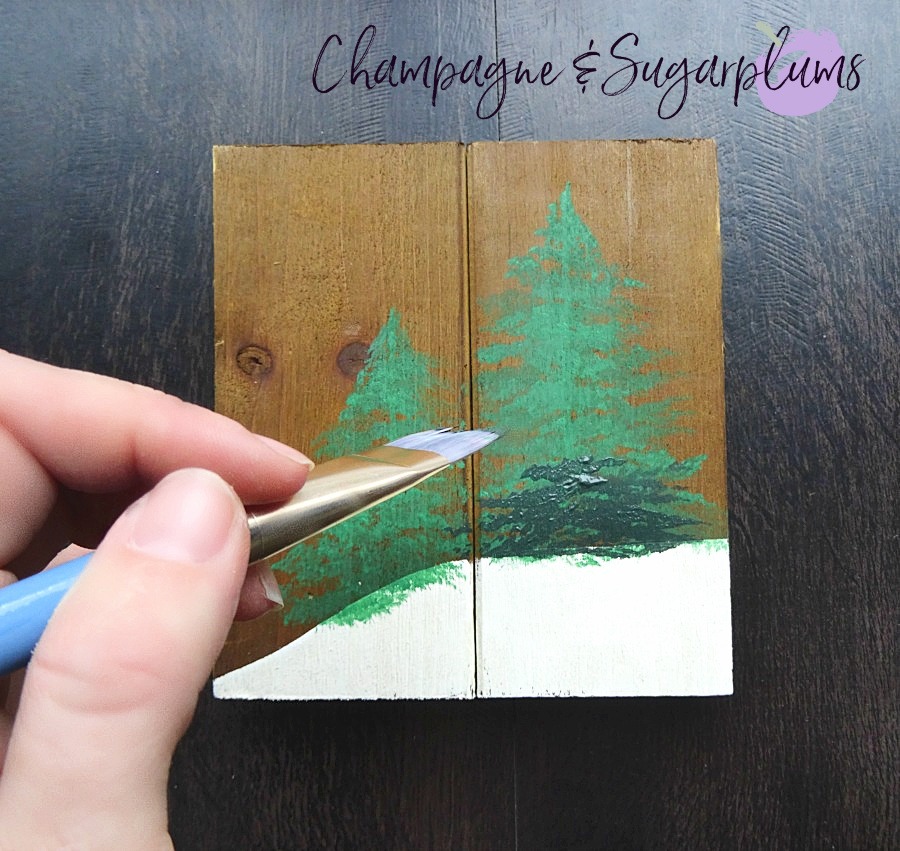 Paint over the light green paint with dark green to add dimension to the trees.
Use the same dabbing technique with the white paint to add snow.
Use blue paint to add shadows under the trees. To achieve a softer look, use water to thin the blue paint a little bit. Don't be afraid to go over the blue with some water and white paint if the blue is too dark or too strong.
Add some Mod Podge or white glue with the sponge on top of the snow on the trees. Dab glitter onto the wet glue, don't be afraid to be generous with the glitter!
Using the point tip brush make dots in the background for snowflakes.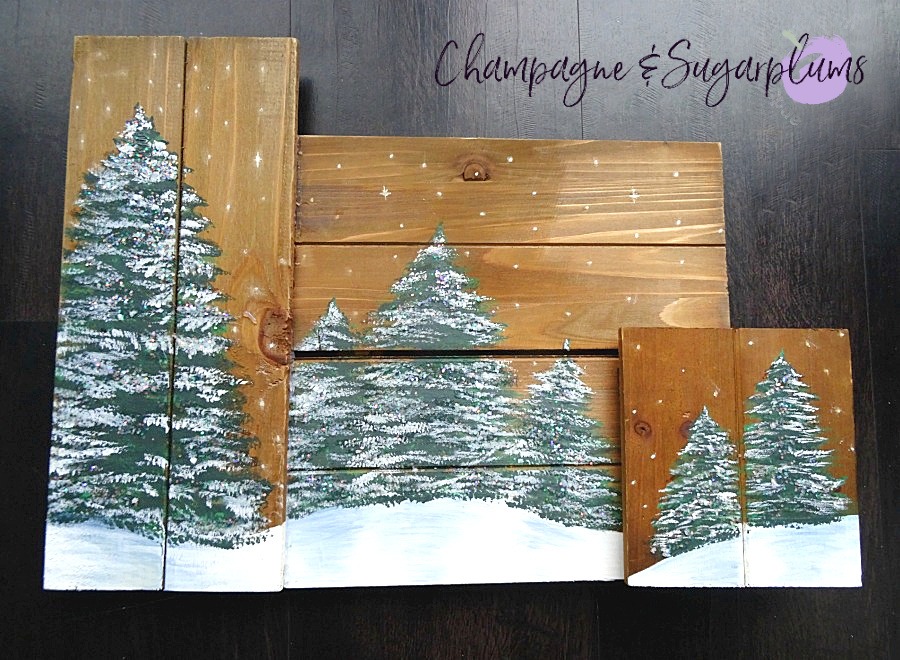 The glitter twinkle lights are ready to be added to your holiday decorations or given away as a gift, happy crafting!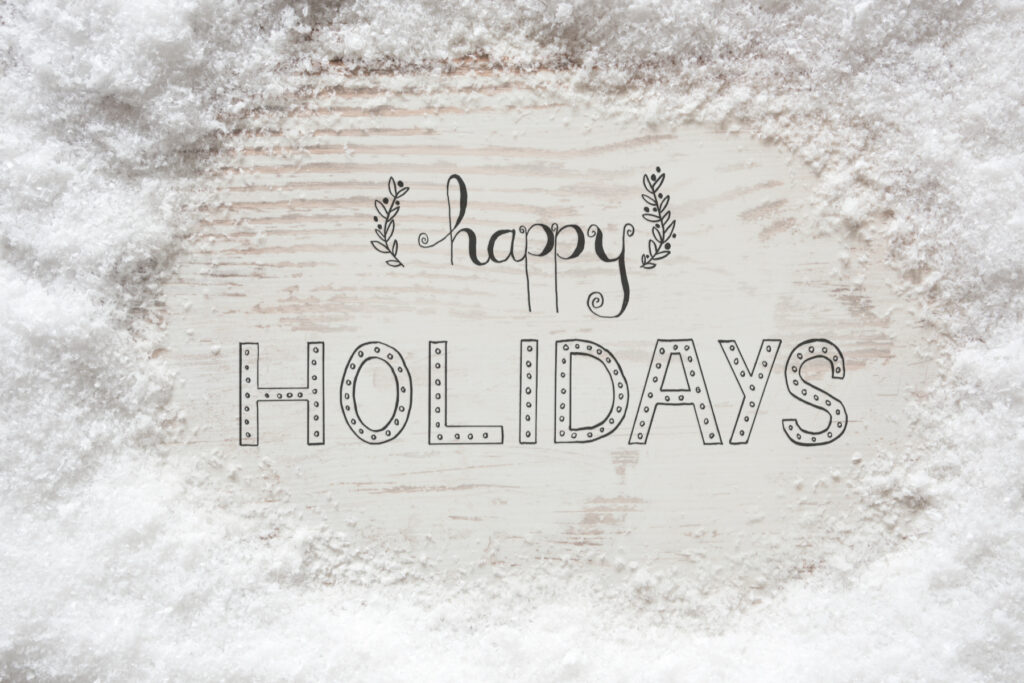 For more Christmas decoration ideas check out our Gilded Ornament Stocking Holders and our Pretty Pearl Snowflake Pillow.