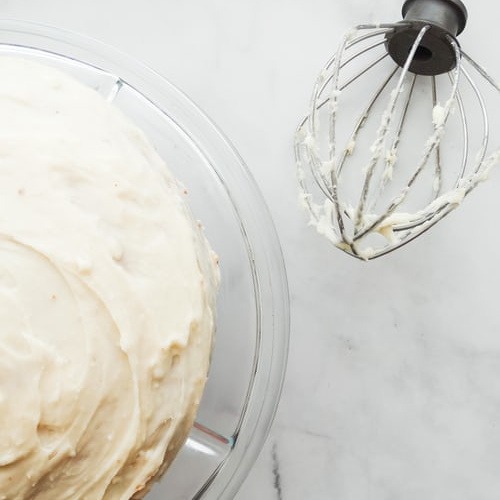 Canada Day White Chocolate Cake Roll Recipe
Canada Day is right around the corner! Even though we can't have a big BBQ with family and friends this year (thanks to Covid19) we can still bake for the people we live with and ourselves! We have a delicious white and red dessert idea for your Canada Day celebration, no matter how big or small.
This blog post may contain affiliate links. What does that mean? We may get a small commission if you make a purchase using our links, which helps us to keep posting new holiday content every week.
One thing we love about this cake is it's light and won't weigh you down like some chocolate cakes. Which makes it perfect for a warm Canada Day. This red and white chocolate dessert works with fruits and berries too. Add some on the side or along the roll but be sure to stick with red ones! To add some extra festive fun, try adding a few sparklers to make everyone smile!
To make this cake red we needed to add food colouring. We weren't sure if the cake batter would be too runny by adding more liquid, so instead of using liquid food colouring, we used gel instead. The gel will be more expensive but its worth the money because it keeps the batter thicker and it lasts longer.
The icing is probably the best part of this roll and it's what keeps the cake light, because it's made primarily of whipped topping! It's whipped with white chocolate giving it a light and rich taste. Another reason this recipe would be great with fruits and berries!
Canada Day White Chocolate Cake Roll Recipe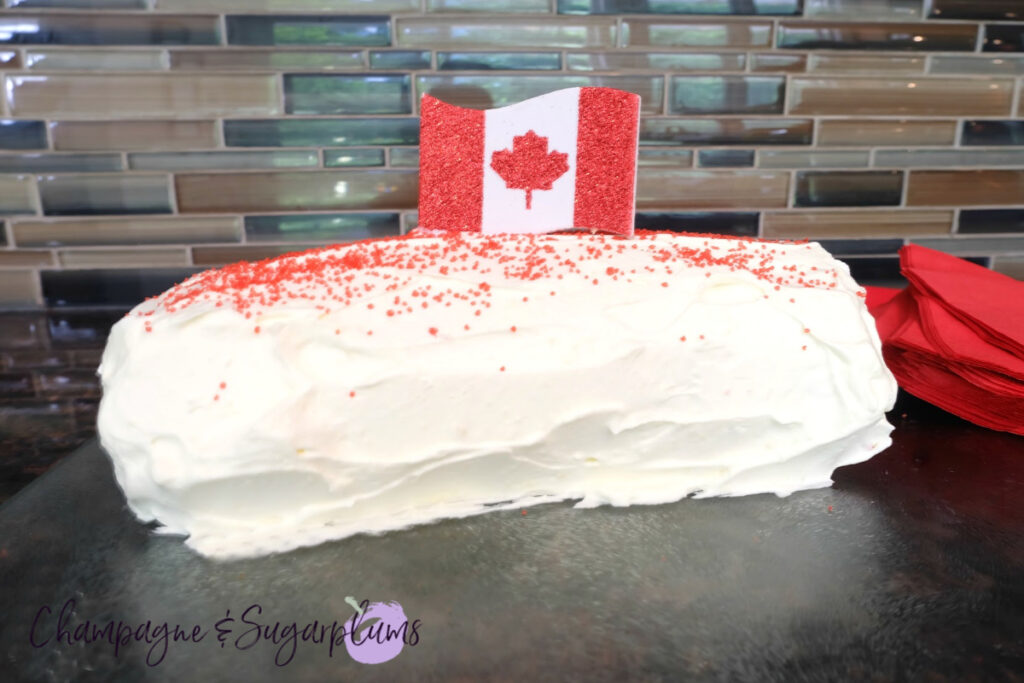 Canada Day White Chocolate Cake Roll Recipe
A light and delicious white chocolate cake recipe for a Canada Day dessert
Ingredients
For the cake
5

eggs

eggs 

separated

3/4

cup

sugar

1/2

cup

all purpose flour

1

tsp

baking powder

3/4

white chocolate chips

1-2

drops

red food colouring gel
For the Whipped Topping
2

cups

whipped topping

1

cup

white chocolate chips

melted
Instructions
For the cake
Prepare a 17 x 14 inch pan by greasing and applying a sheet of waxed paper.

Beat the egg yolks with 1/2 cup of the sugar until it is thickened.

In a separate bowl, beat the egg whites until soft peaks are formed.  

Add the remaining sugar and beat until stiff.

In another bowl mix the flour and baking powder.

Fold the egg yolks and the flour/baking powder mixture alternately into the beaten eggs.

When well blended, add some red food colouring to the batter.  If using a gel, use a toothpick to transfer the colour.

Spread the batter onto the prepared pan. Sprinkle with white chocolate chips.

Bake for about 15-20 minutes.

Once baked, turn the cake onto a clean tea towel, dusted lightly with sugar so it doesn't stick. Remove the waxed paper and let it cool.
Whipped Topping
Melt the white chocolate chips and mix the them into the cool whip gradually until well blended.

When the cake has cooled spread half of the whipped icing over the cake and roll it.

Place the rolled cake onto a serving dish and cover it with remaining whipped icing.

Spread any remaining white chocolate chips on top, or use festive sprinkles.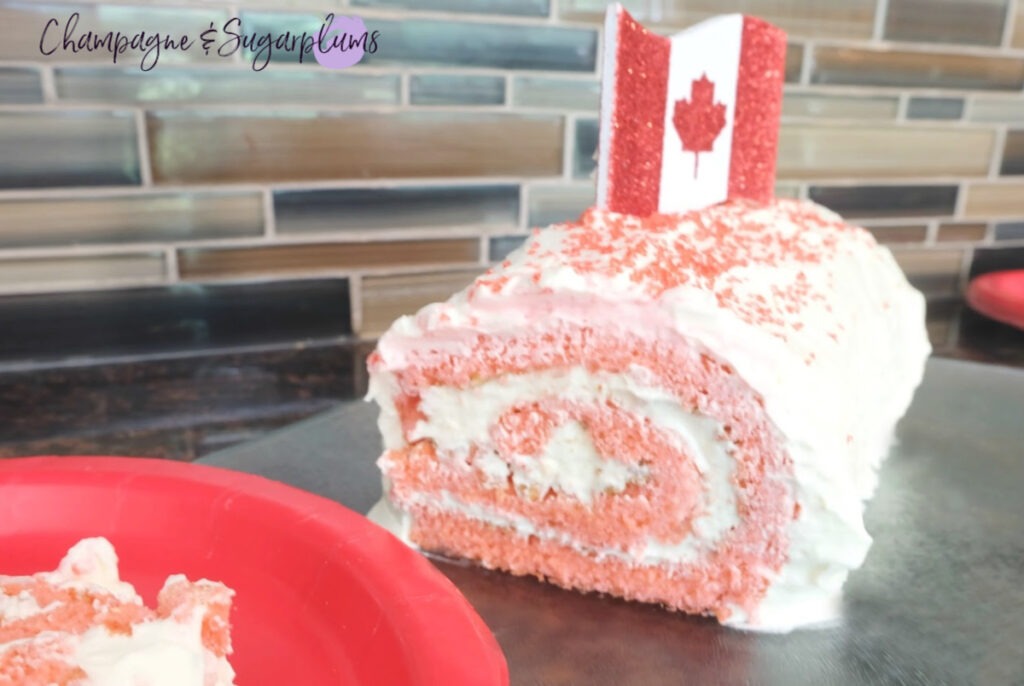 Light and easy to make for this Canada Day White Chocolate Cake Roll Recipe is perfect for this Canada Day. If you're looking for a way to decorate, try our Canada Day Paper Garland, it's super easy to make!