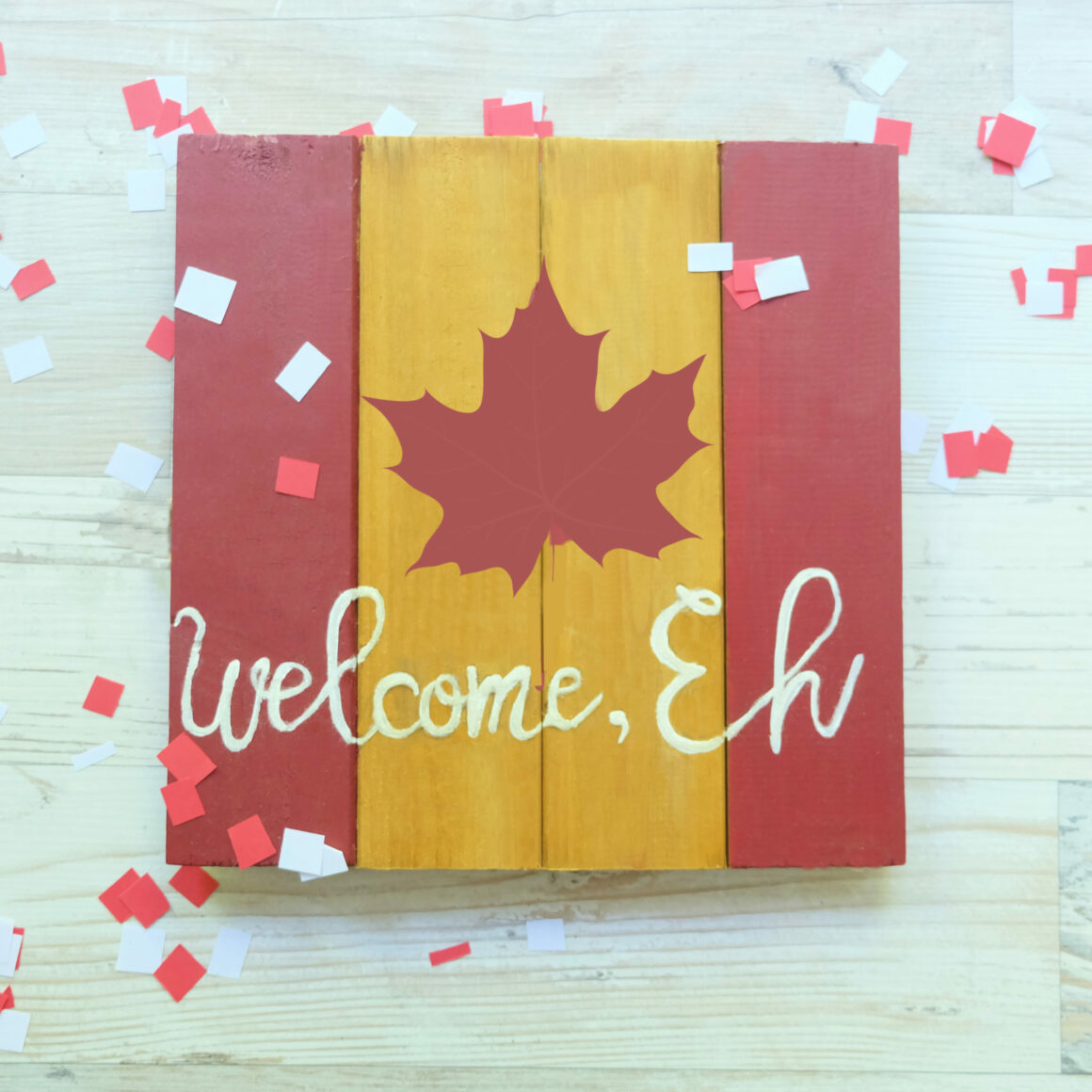 Easy DIY Canada Day Wooden Welcome Sign
We're excited to show you this fun and patriotic DIY wooden sign this week! Show if off by hanging this fun Canada Day – Welcome Eh! sign on your front door or patio. Anyone coming to your door is sure to get a kick out of this lighthearted Canada Day decor.
This blog post may contain affiliate links. What does that mean? We may get a small commission if you make a purchase using our links, which helps us to keep posting new holiday content every week.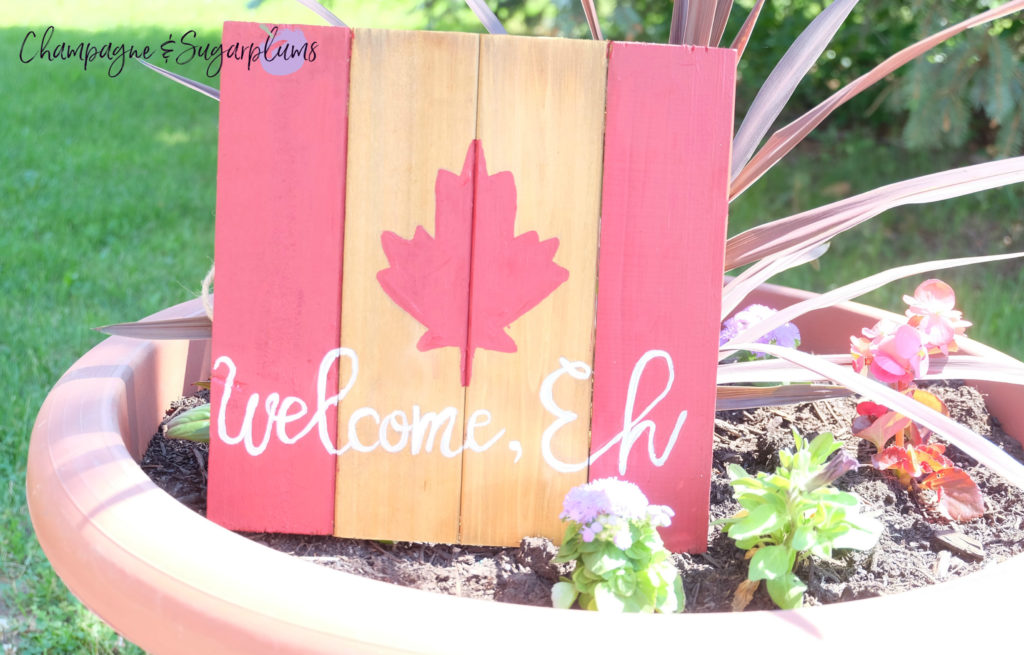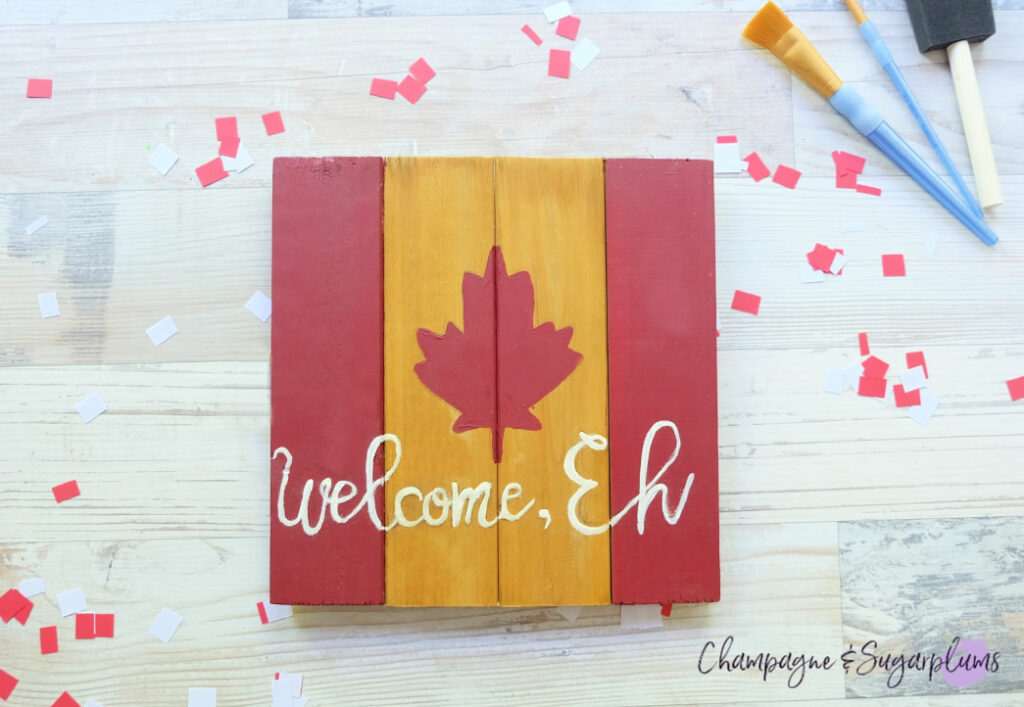 Materials for this craft can be found at your local craft store – there should be some themed stencils in stock right about now, but if not you can always free hand your design like we did! This craft is great because, like many of our projects, it doesn't take long to finish.
Easy DIY Canada Day Wooden Welcome Sign
What You'll Need:
Hanging wood plaque
Red Paint
White Paint
Paint Brushes
Ruler
Pencil
Stencils (optional)
Glitter (optional)
Firstly, using the ruler and pencil, measure and mark the wood plaque, dividing it into four equal parts. Be careful to not press too hard with the pencil as it can leave marks in soft wood. Once divided, paint the two outside portions, leaving the middle to create the iconic maple leaf. Set aside to dry.
Secondly, draw your maple leaf in the middle of your plank, use the ruler to measure a square in the centre of the plaque; draw your leaf inside and then paint the it red. If using a stencil, use painters tape to secure the stencil and then gently dab the paint inside of the stencil to create the leaf. Set aside to dry.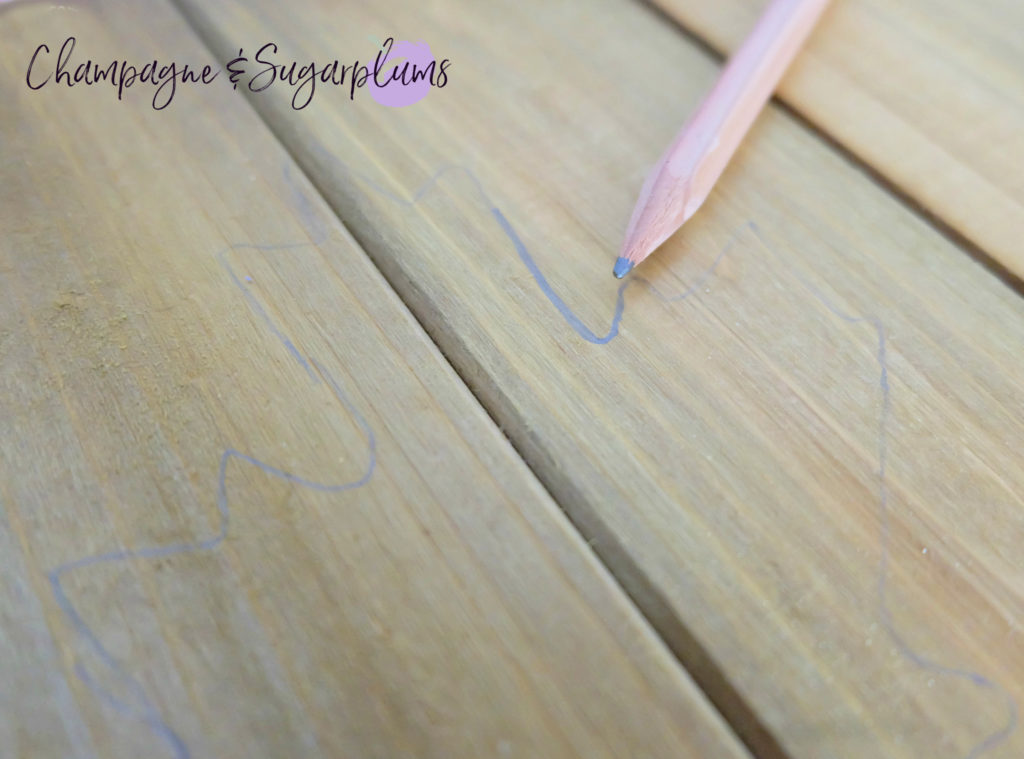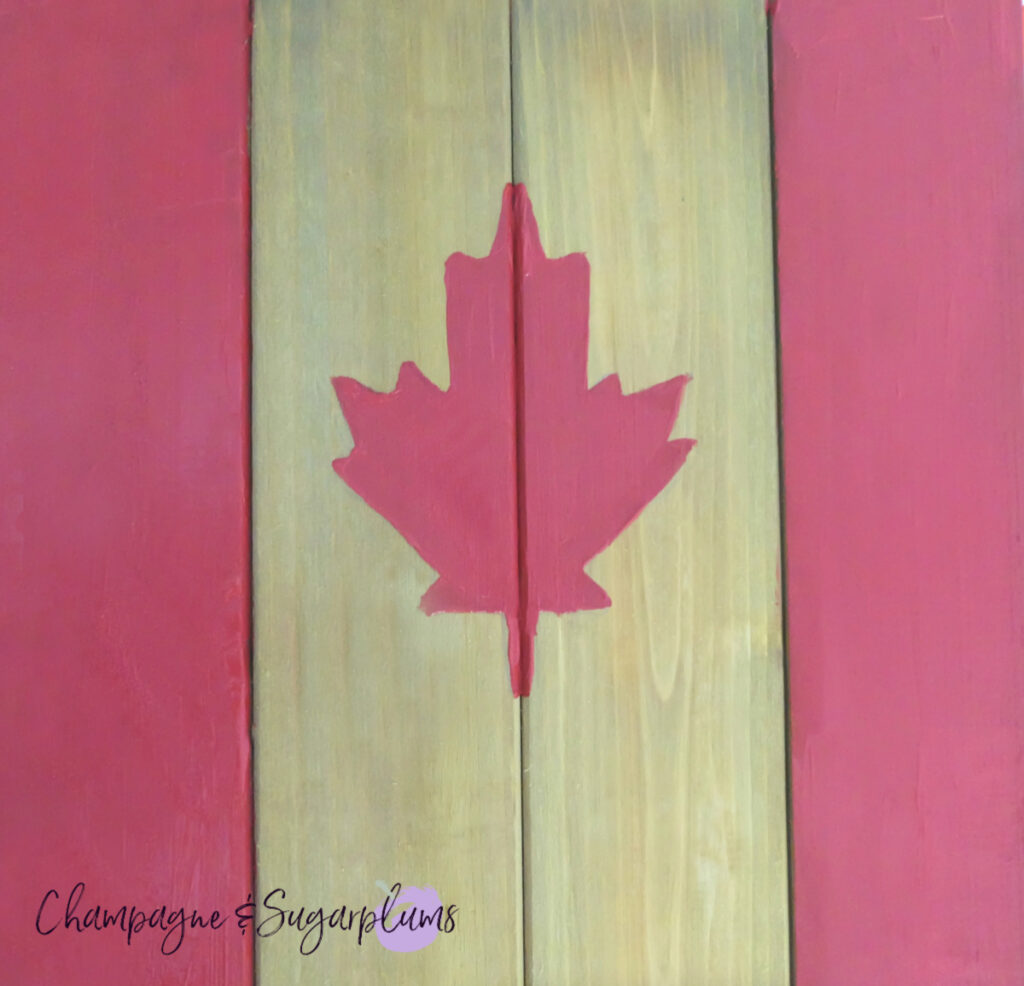 Finally, pencil in, or stencil your lettering. Once you're happy with the lettering go ahead and paint it using white paint. Again, set it aside to dry. Add some sparkles before the paint dries if you want!
Hang this enjoyable Easy DIY Canada Day Wooden Welcome Sign on your front door, place it in a planter or lean it on a window sill. It looks great anywhere you put it. Need more decorating ideas this coming Canada Day? See our Easy DIY Canada Day Paper Garland!