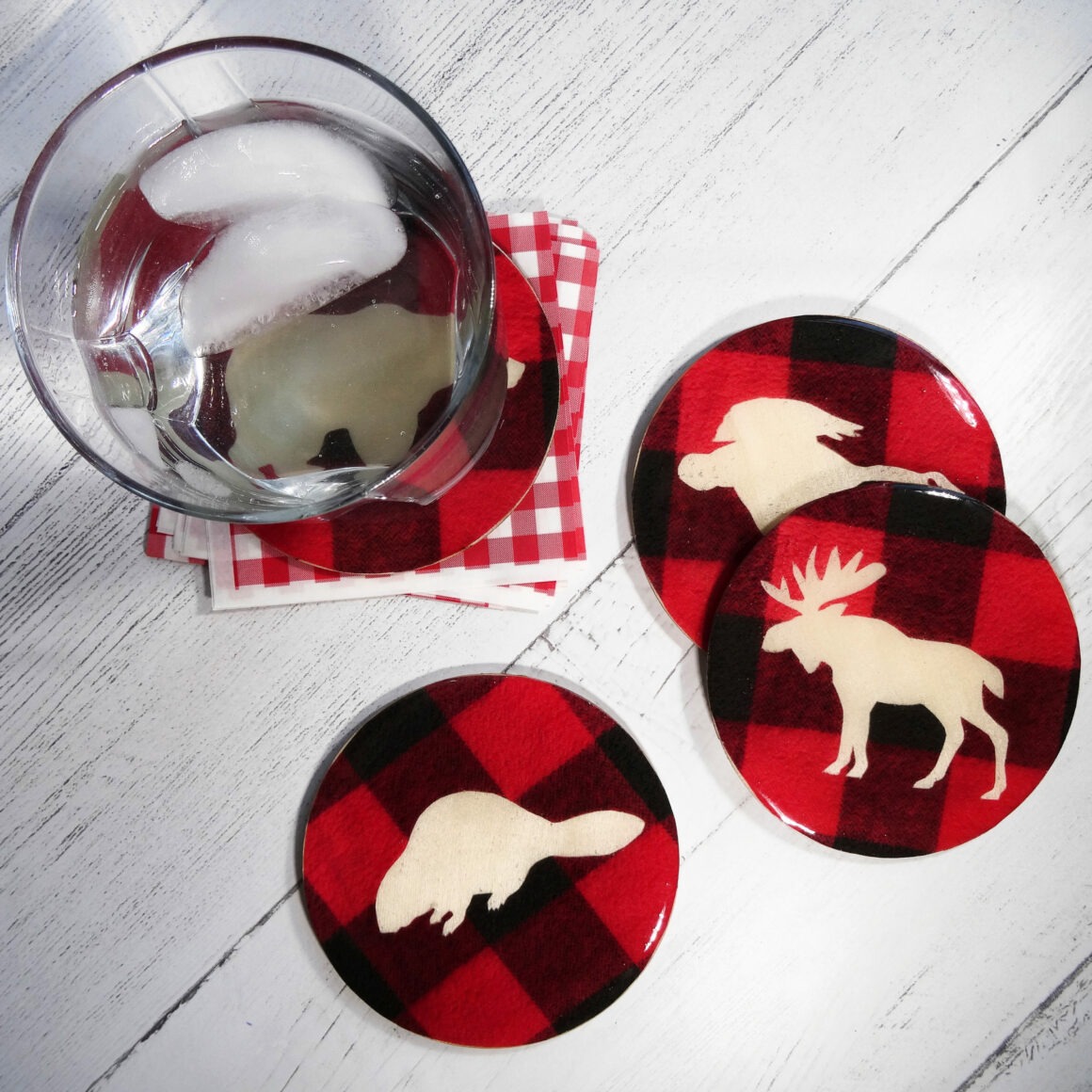 Animals of Canada Coasters with Free Template
If you have a cottage or are going to a cottage this Canada Day, we have just the craft for you! These awesome Animals of Canada Coasters are the best addition to cottages since the boat shaped bookshelf.
This blog post may contain affiliate links. What does that mean? We may get a small commission if you make a purchase using our links, which helps us to keep posting new holiday content every week.
Don't have a cottage? No worries, these coaster look just as great on a patio or dining table. Take them camping to add some Canada Day charm to the great outdoors. Because they're made using resin, they travel well and will last outdoors – just be sure to bring them in when it rains.
What You'll Need:
Plain wood coasters
Sharp craft knife
Glue-stick
Art resin
Animals of Canada Coasters with Free Template
Begin by using one of the wood coasters to trace the size onto the back of the templates, be sure to centre the animals in the middle of the coaster.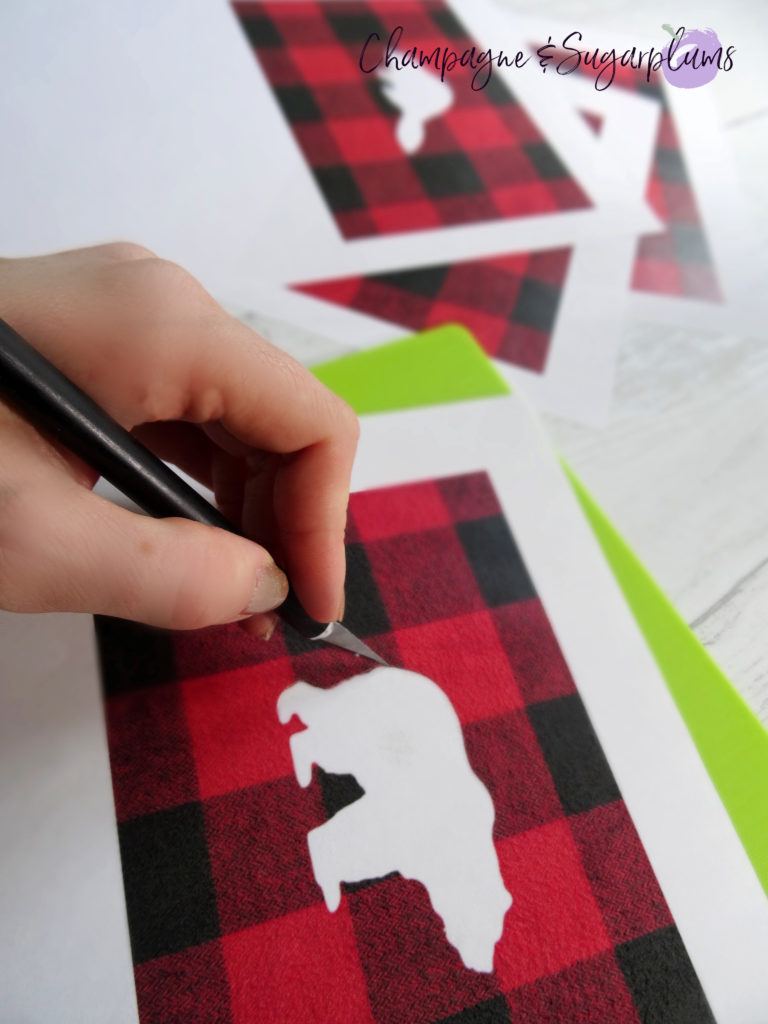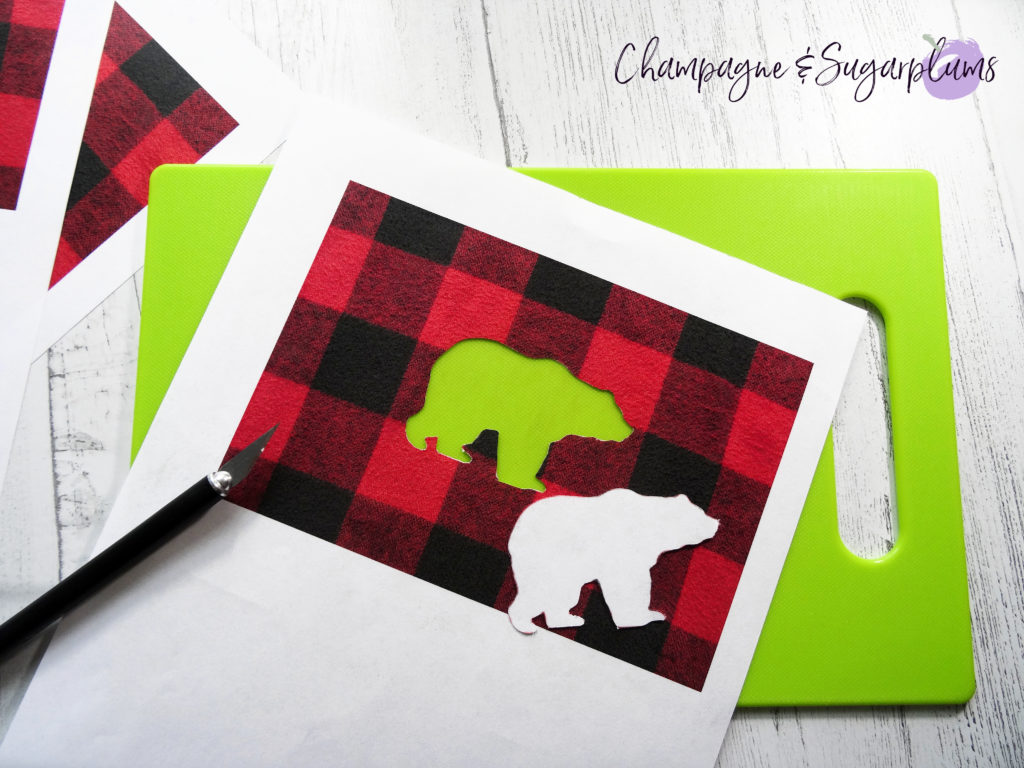 Next, using a very sharp craft knife and a cutting board, cut out the animals from the templates.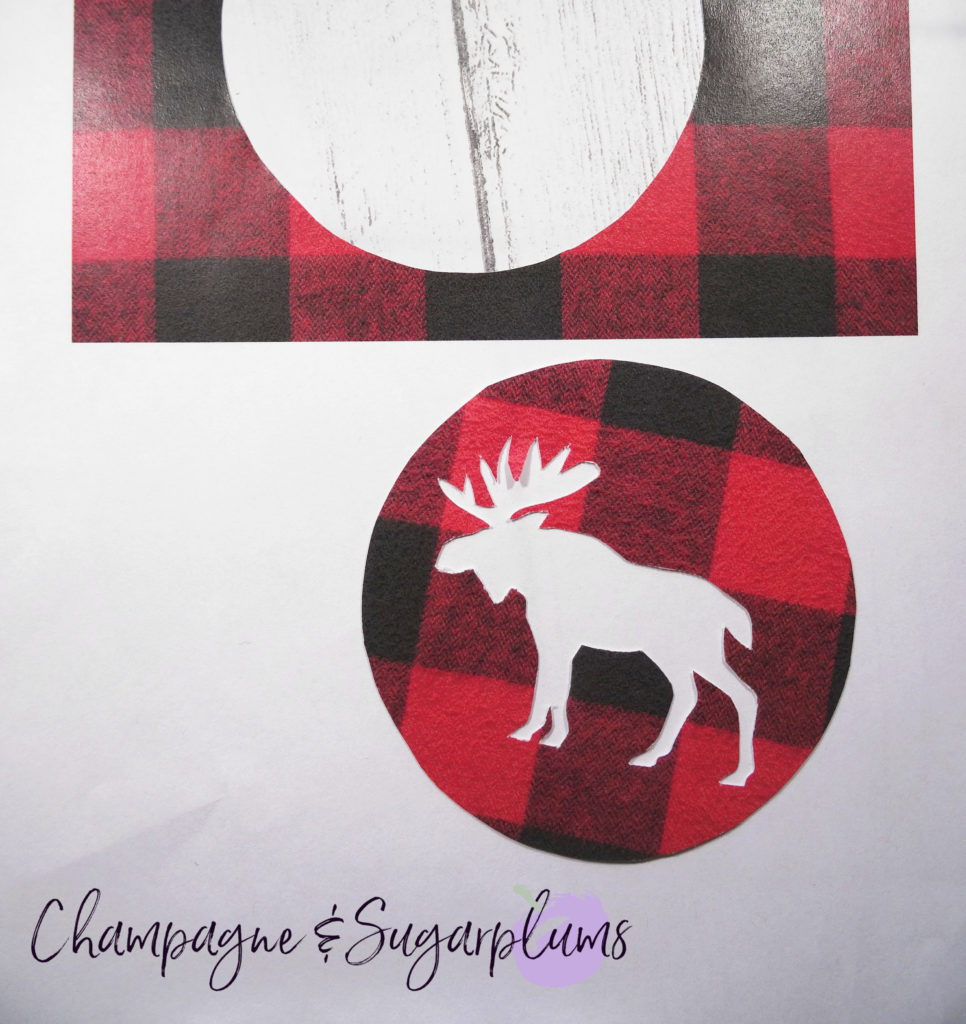 Cut out the circles, using the outline we traced earlier as a guide.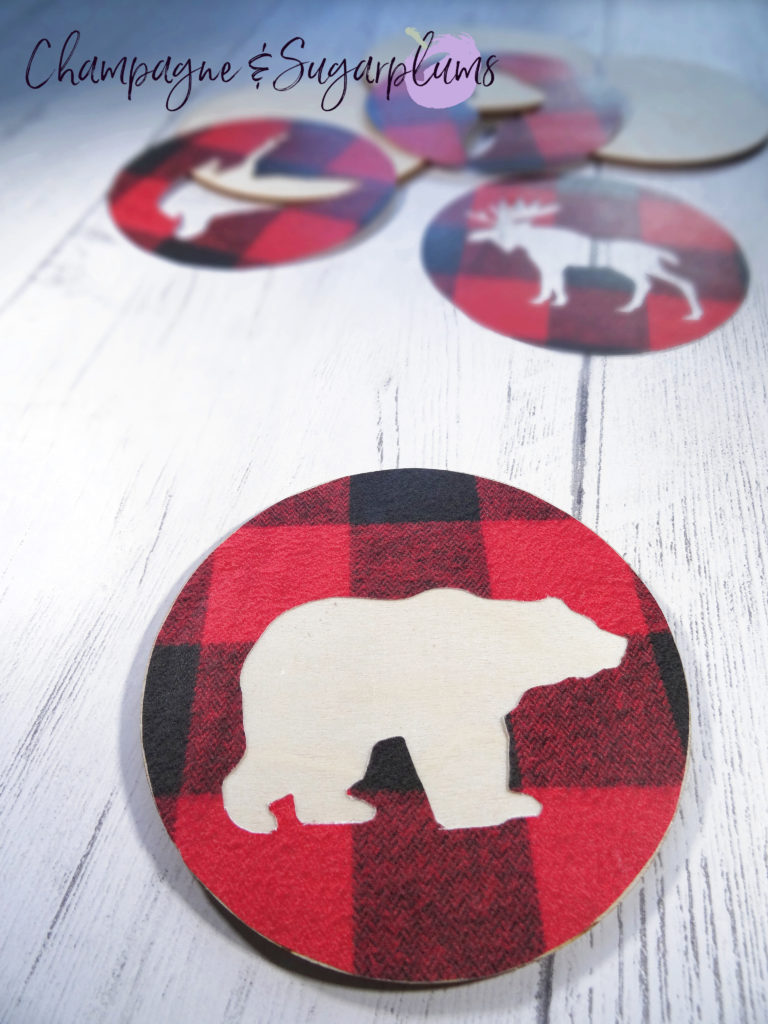 Cover the back of the paper circle with a full coat of glue and then attach it to the wood coaster.
Repeat for all four of the coasters.
Set up each coaster on an elevated surface with a catch tray underneath. We used a toilet paper roll cut down and paper plates.
Another option is a baking cooling rack and a tray – keep in mind that whatever you use will be a dedicated resin rack after this craft.
Almost done!
Mix the resin. Most resins will have two elements to mix together in equal parts, a hardener and a setting agent. We mixed 1 oz of each and that was enough to cover the four coasters. Pour the mixed resin over each coaster.
A disposable knife can be used to spread the resin if needed. The resin will self level so if we push it too much, it will flow back into place. No need to rush, most resins have about 45 minutes of working time before they begin to set.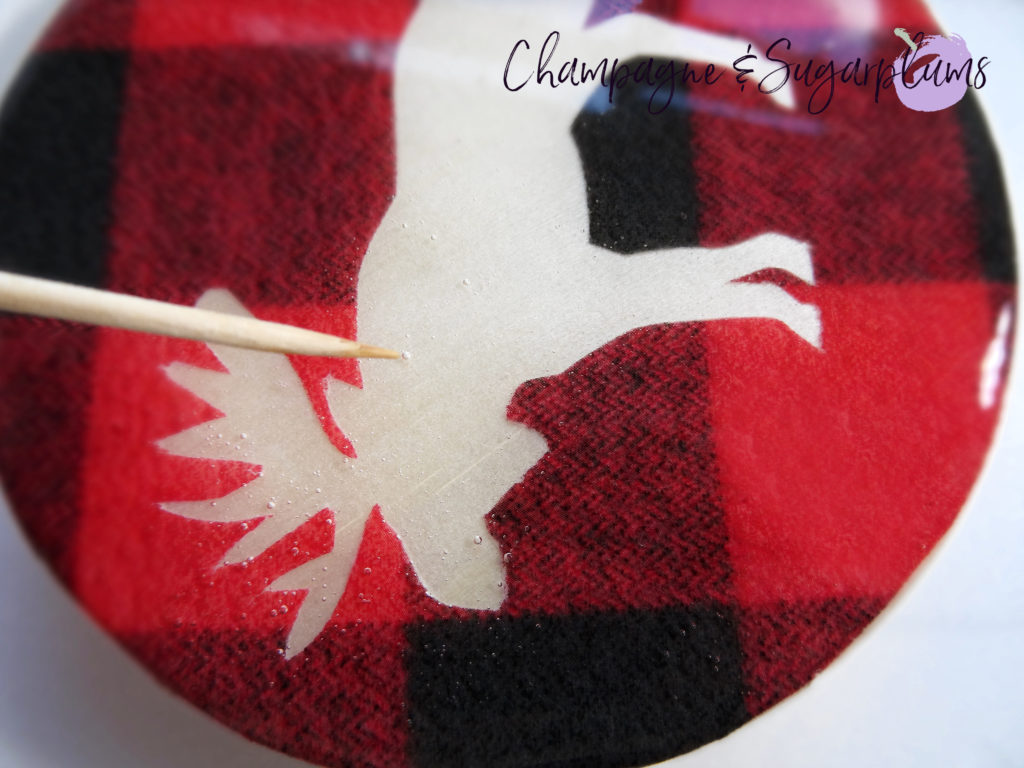 Use a toothpick to pop any air bubbles that show up. These bubbles will keep appearing during the hours it takes for the resin to settle and dry, so keep checking in and pop bubbles as they arrive.
Leave the coasters in dust free area for at least 24 hours to fully harden.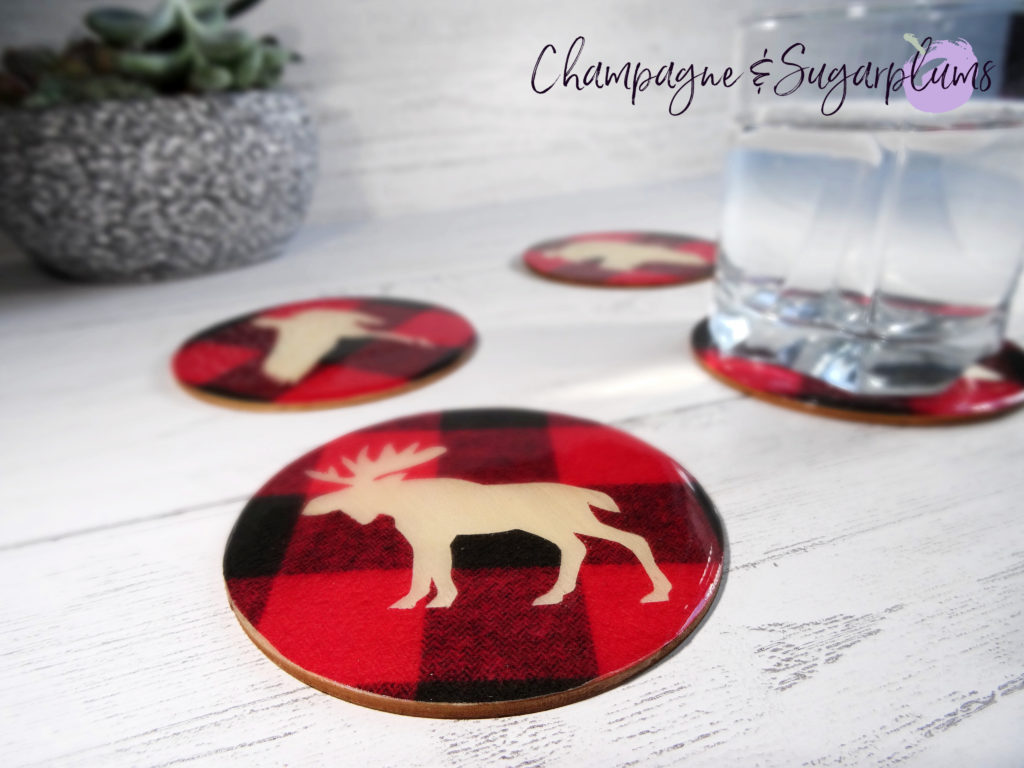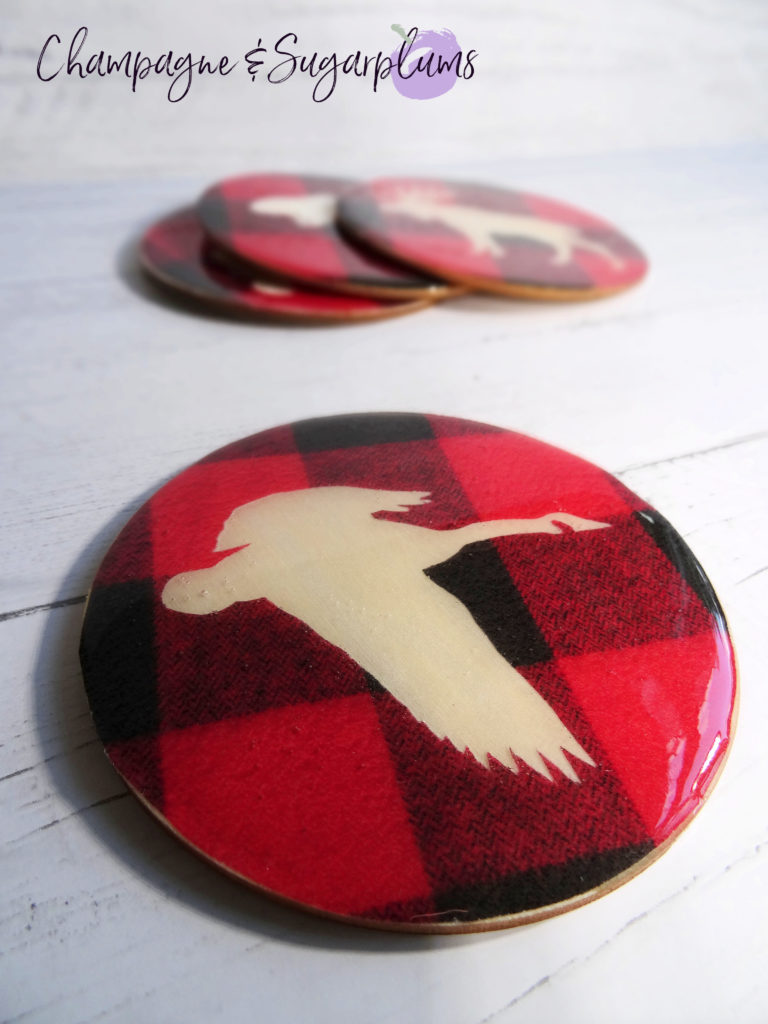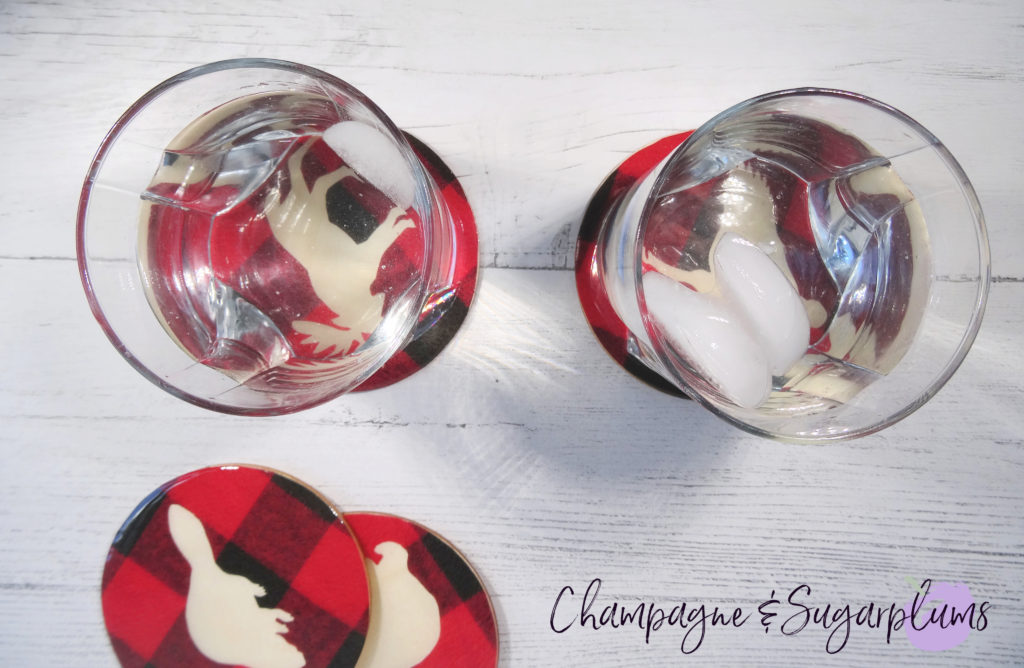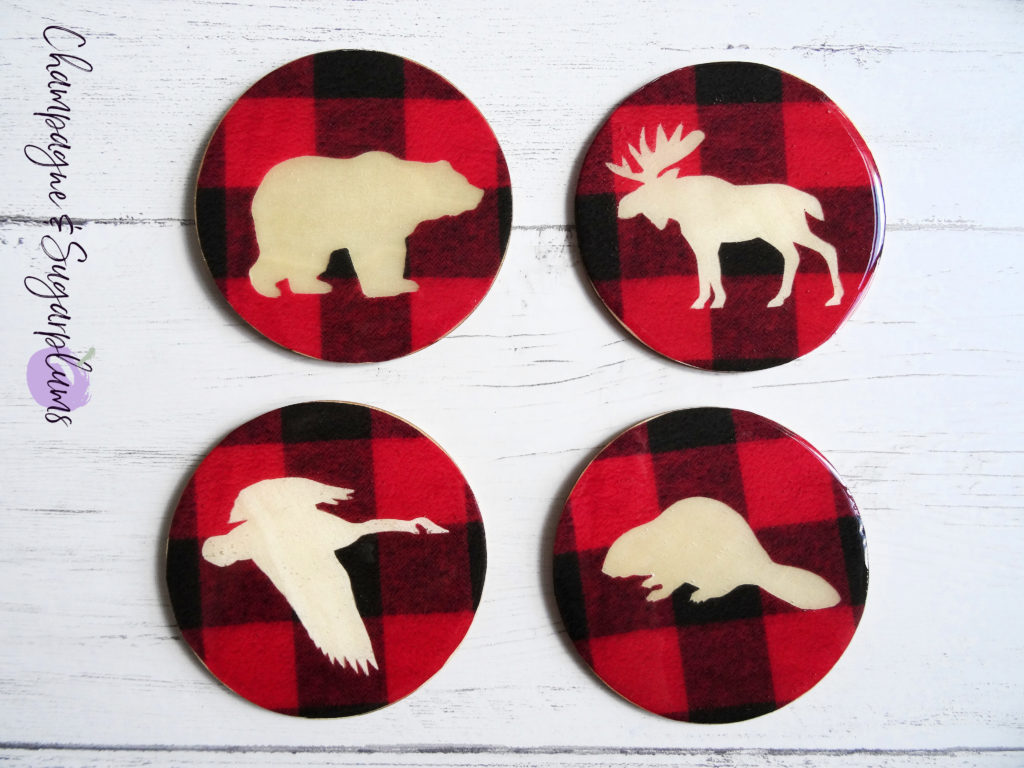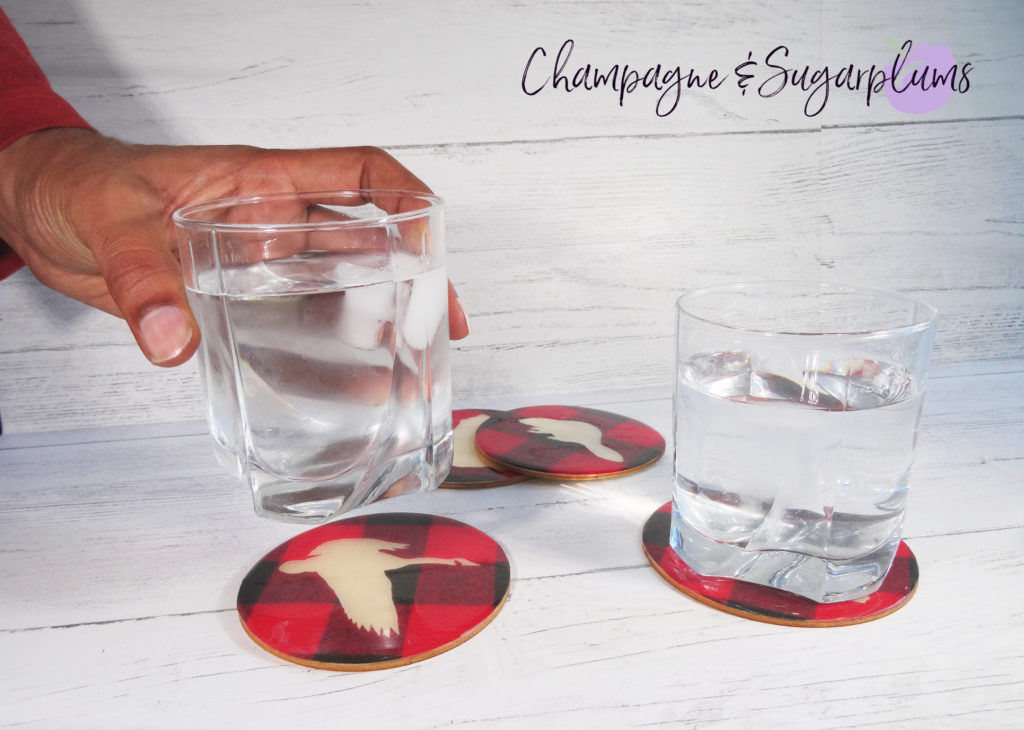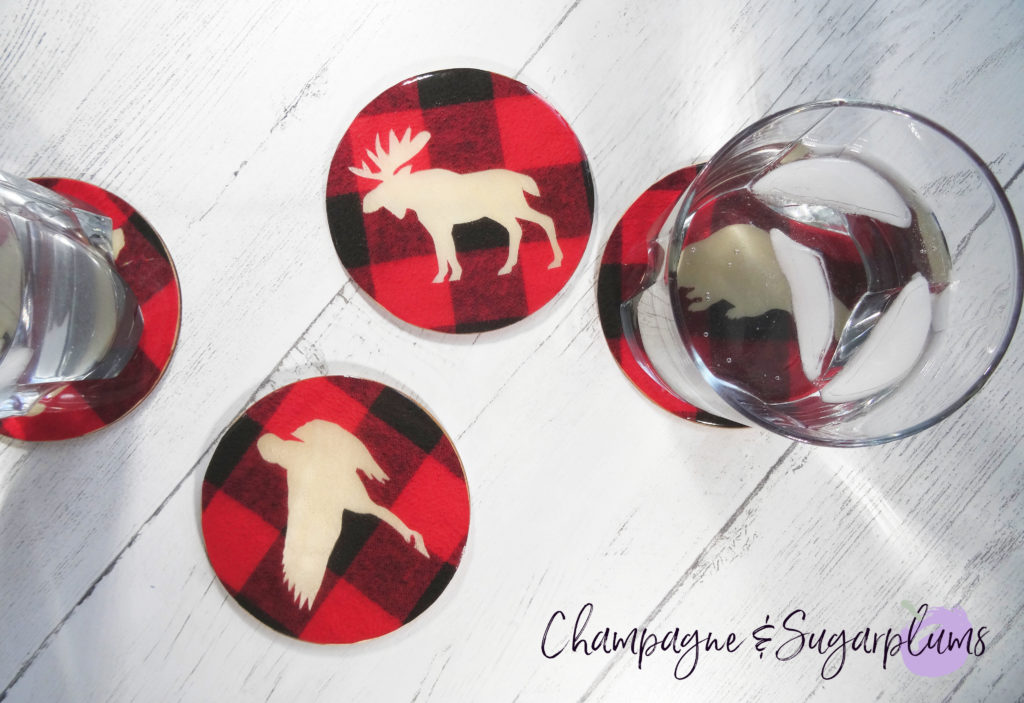 We hope you love these Animals of Canada Coasters with Free Template! Need more Canada Day ideas? Try our Canada Day Paper Garland or our Welcome, Eh! Sign.