Stamped Thanksgiving Napkin Rings
Thanksgiving is one of those holidays that revolve around a big, family meal and one of the best parts of dinner for us is setting a festive table. After the food and essentials are taken care of, up your Thanksgiving game by adding decorative touches like candles, place cards, centrepieces and more….like napkin rings. A small, easy touch to showcase creativity, these Thanksgiving Napkin Rings will impress guests and complete place settings. For a fabulous Thanksgiving centrepiece check out our Rustic Painted Pine Cones and Acorns.
This blog post may contain affiliate links. What does that mean? We may get a small commission if you make a purchase using our links, which helps us to keep posting new holiday content every week.
What You'll Need:
Toilet paper or paper towel roll
Pattern ribbon for base layer
Solid colour ribbon – the width needs to be smaller than the base ribbon
Coloured twine
Fall themed stamps
Black ink
Hot glue gun and sticks
Firstly, measure the base layer ribbon on the tissue roll. Mark the edge of the ribbon and then cut the the roll at the mark.
Use some glue to attach the base ribbon to the cut rolls.
Cut strips of the solid ribbon to fit around the rolls.
After that, stamp images onto the middle of the solid ribbons.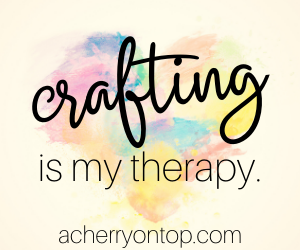 Use some more hot glue to attach the ribbon onto the rolls, over top of the base layer.
Finally, use a thread of twine to wrap around the napkin ring twice and then tie in a knot on the front.
Napkin rings – done – now all you need to do is add great food, family and friends. Happy crafting!