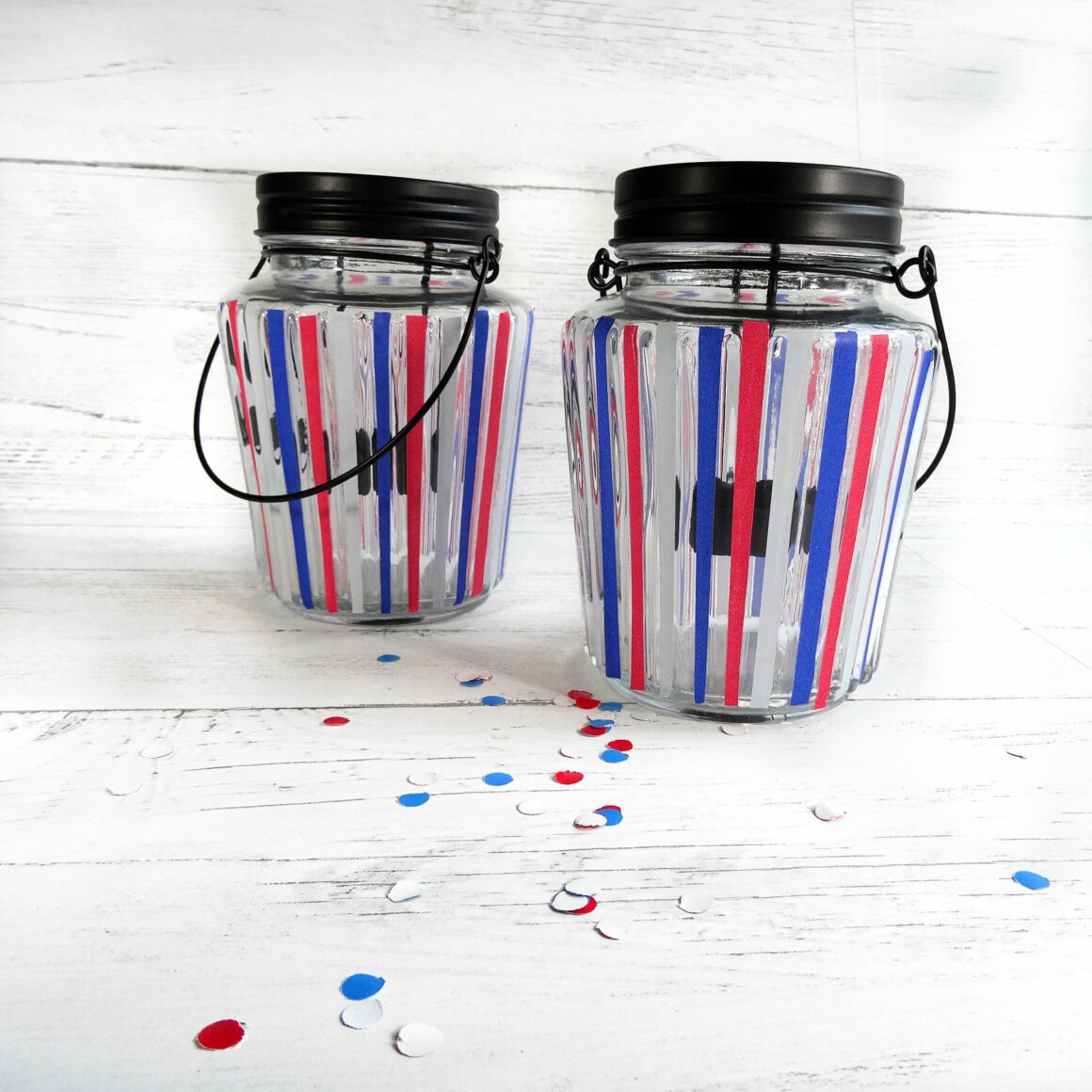 Fourth of July Candles – Dollar Store Upgrade
We are super excited to bring you these cute and easy to make dollar store Fourth of July Candles! They look equally amazing during the day or night. Get to your local dollar store, pick up some awesome candle holders and let's get these lanterns lit.
This blog post may contain affiliate links. What does that mean? We may get a small commission if you make a purchase using our links, which helps us to keep posting new holiday content every week.
We recommend using a battery operated candle as they can be a little safer but still provide a nice glimmer of light. However, you don't really need a candle at all if you just want to add some festive decor to your celebration, since these candle holders stand out all on their own!
What You'll Need:
Glass candle holders with ridges
Red, white and blue washi tape
Sharp craft knife
Firstly, begin by placing stripes of blue washi tape onto the side of a glass candle holder, lining it up to the edge of one of the ridges. Use a sharp knife to cut the washi tape down to the space between the ridges.
Repeat this step every third space all the way around the candle holder.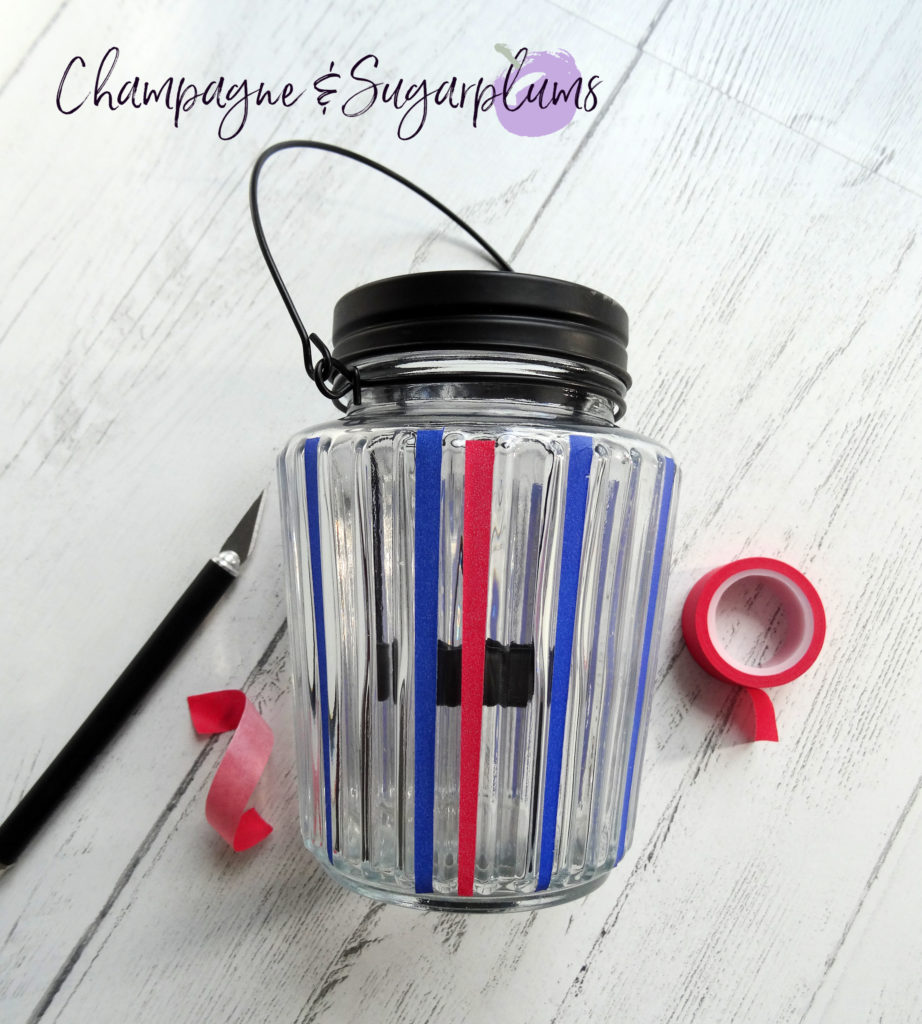 Secondly, repeat with with red washi tape, placing stripes in the spaces after every blue line.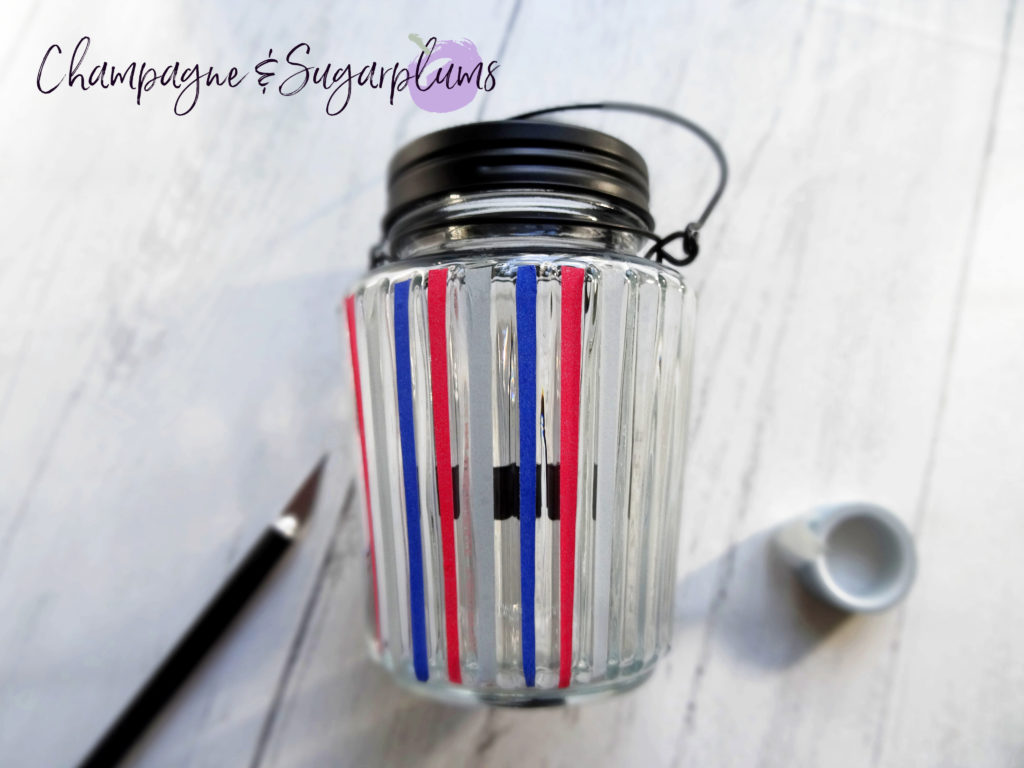 Finally, repeat everything all over again with white washi tape, filling in the remaining spaces.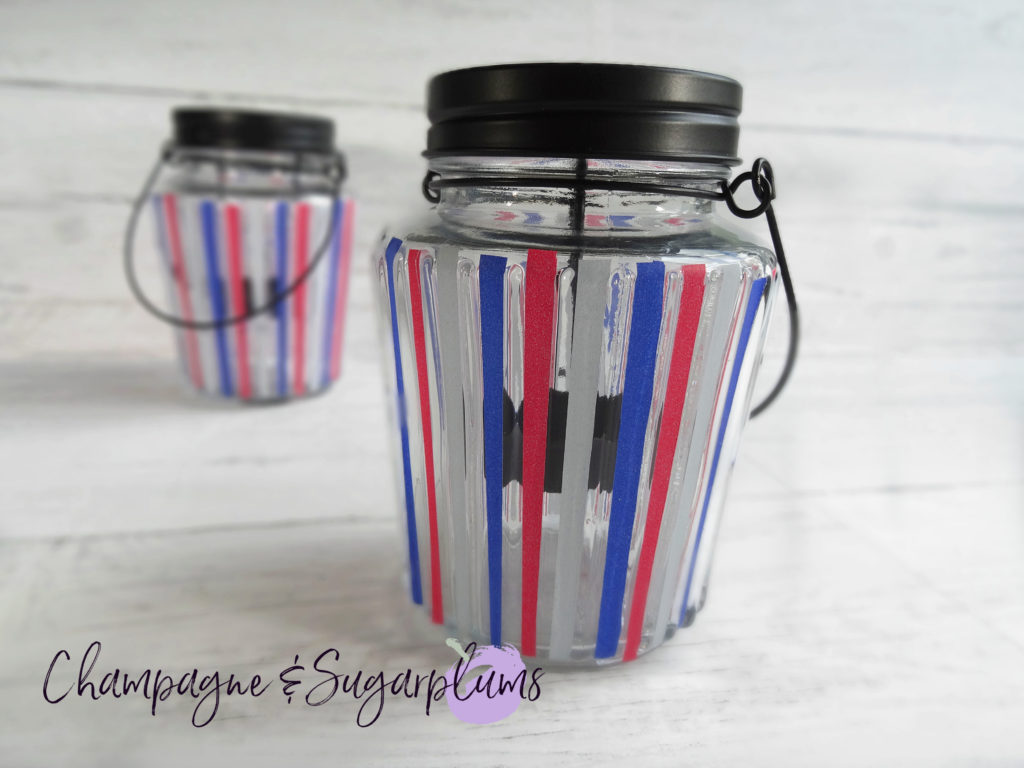 DIY Fourth of July Celebration Candles – Dollar Store Upgrade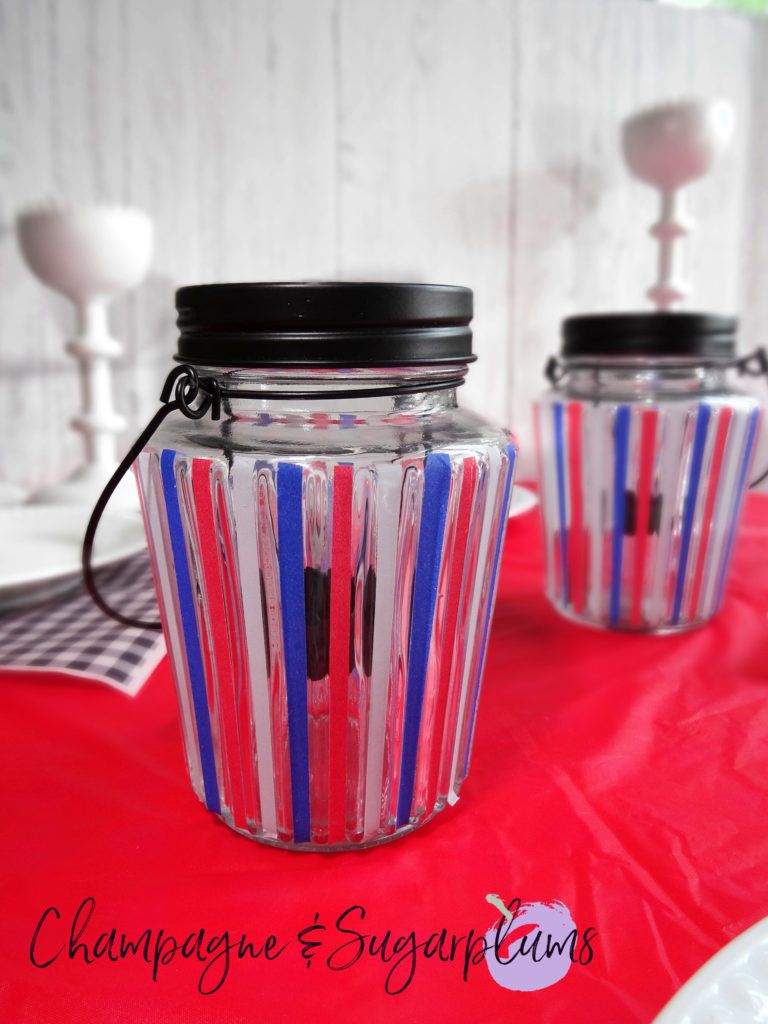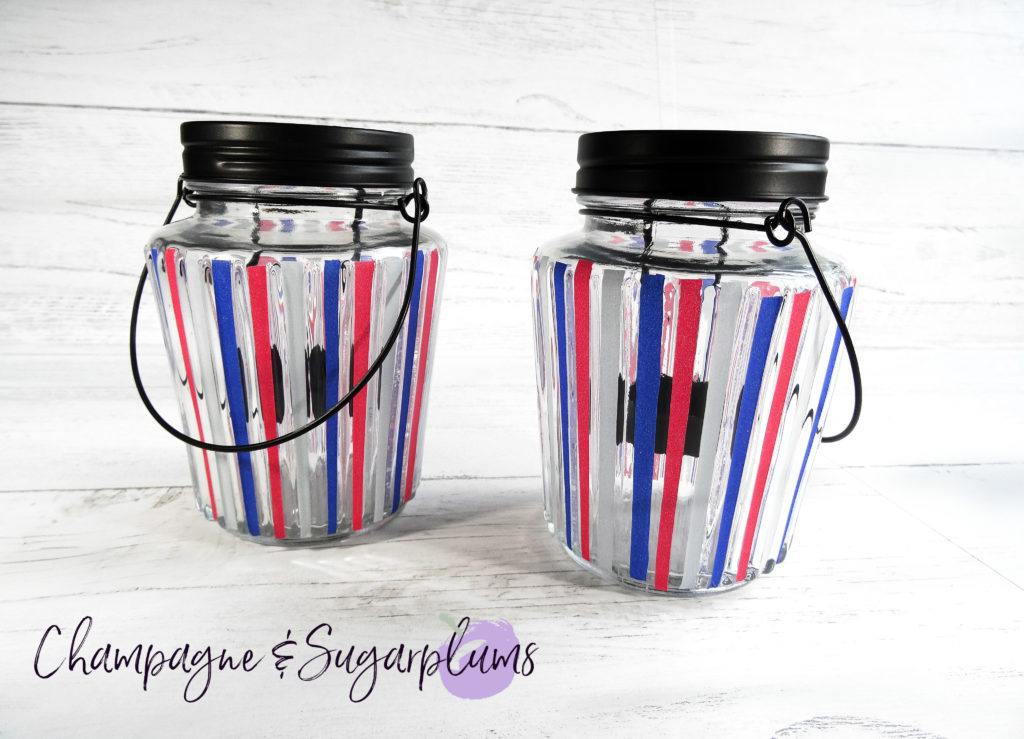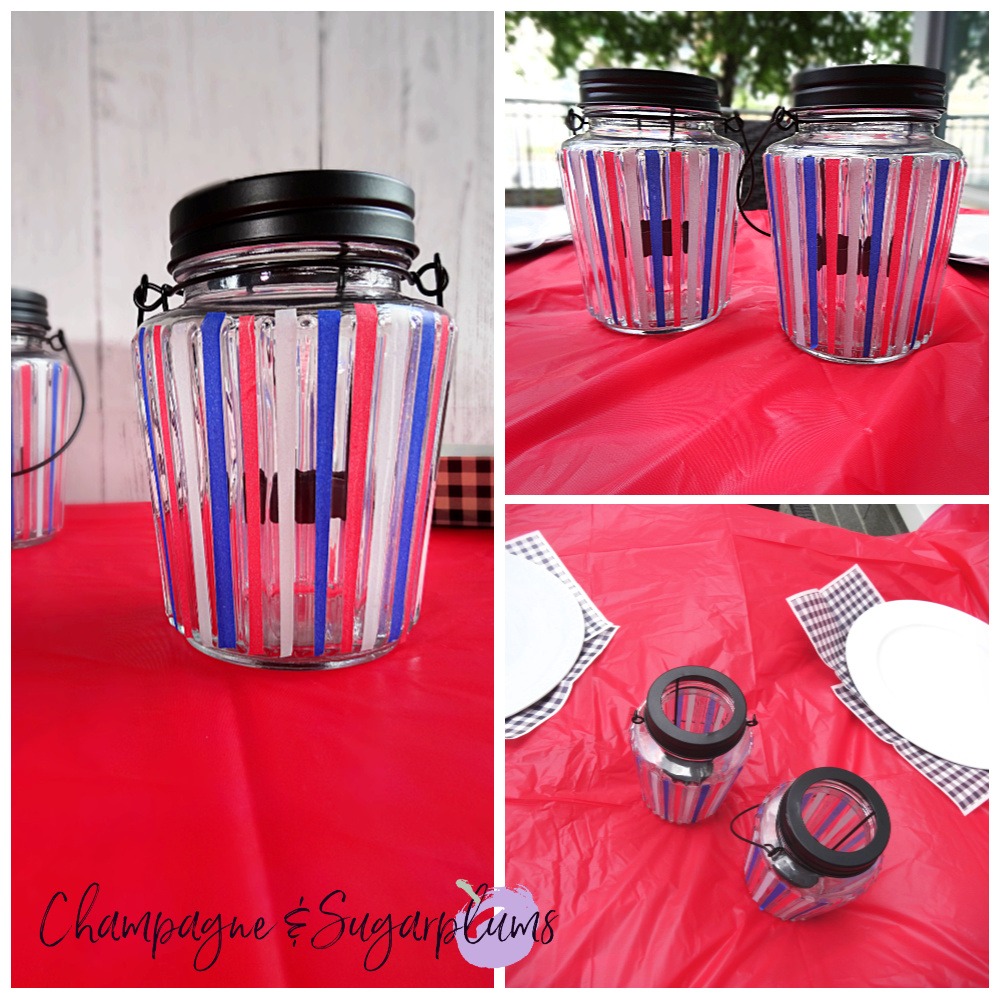 How did you like these DIY Fourth of July Celebration Candles? We hope you found them as awesome as we do! Need a delicious Fourth of July dessert to go with celebrations? Try our Strawberry Parfaits! Happy Crafting!