Kids Rock Painting Fall Frame
We saw a lot of painted rocks around our town in the thick of Covid19. They were a beautiful way to show community spirit. Since our communities have opened to a new normal, the painting of rocks around town has settled. But, the littles have continued to enjoy painting rocks which led us to come up with a nice way to display their beautiful creations.
This blog post may contain affiliate links. What does that mean? We may get a small commission if you make a purchase using our links, which helps us to keep posting new holiday content every week.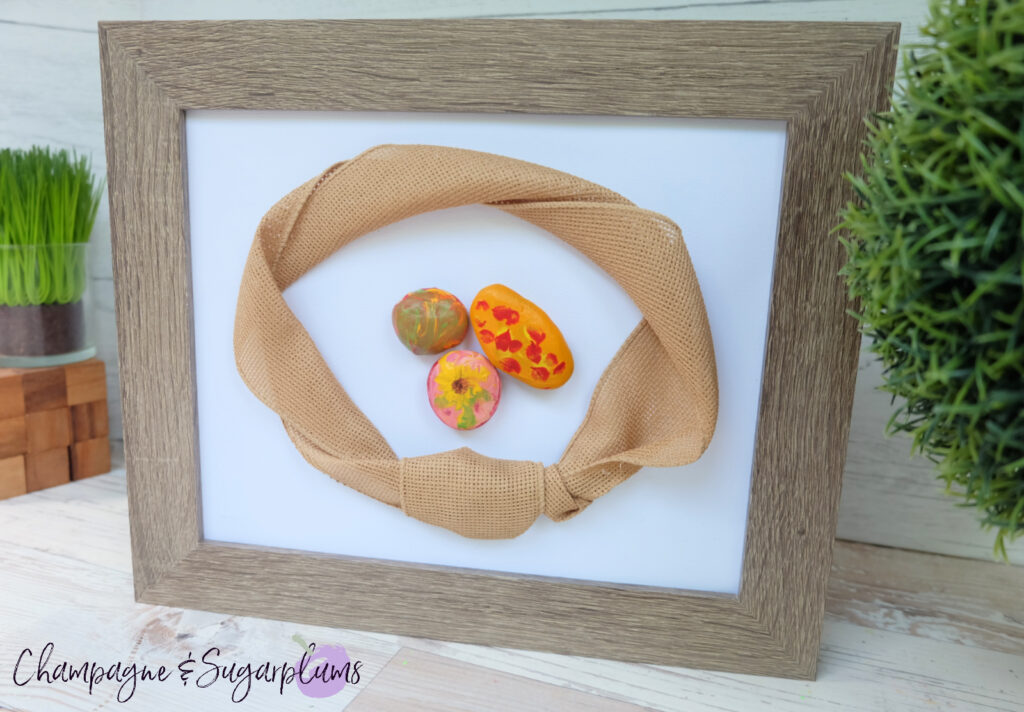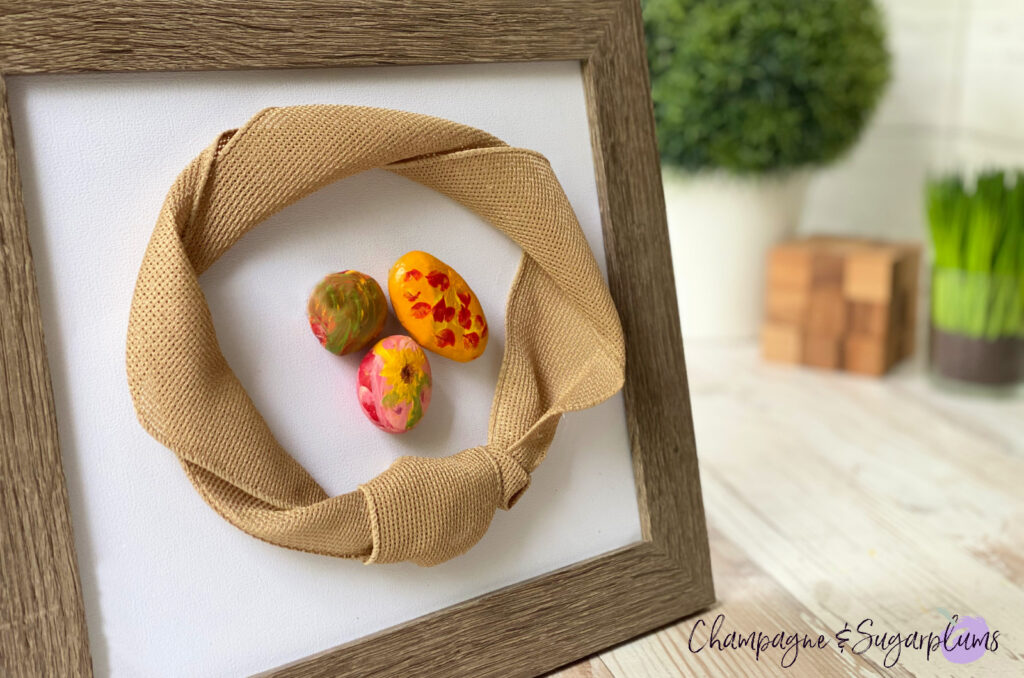 What you'll need:
Small smooth rocks
Child friendly paint in fall colours
Paint brushes
8×10 picture frame (glass removed)
White card stock (cut into an 8×10 piece)
Scissors
Hot glue gun with glue
Burlap ribbon
Kids Rock Painting Fall Frame
Firstly, paint the rocks! Grab some paint and brushes and have the kids paint the rocks with Thanksgiving or fall in mind. It's fun to see what they will come up with. Once the rocks are finished, set them aside to dry completely.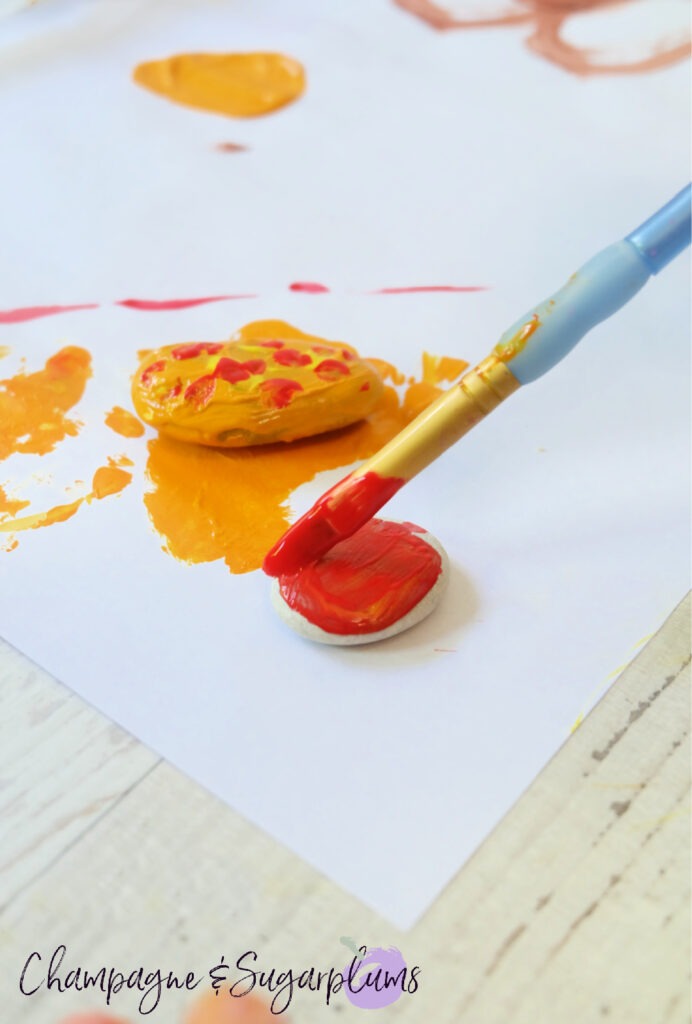 While the littles are painting their rocks, prepare the frame by removing the glass (if not already done) and adding the cut 8×10 piece of card stock.
Once the rocks have dried use the hot glue gun to glue the rocks into the centre of the frame.
Then measure and cut a length of burlap ribbon to make a circle around the the rocks. Twist the burlap to create some loops. Finish the circle by twisting the two ends together, be sure to tuck in any loose fibres.
Finally, glue the burlap circle around the rocks to finish.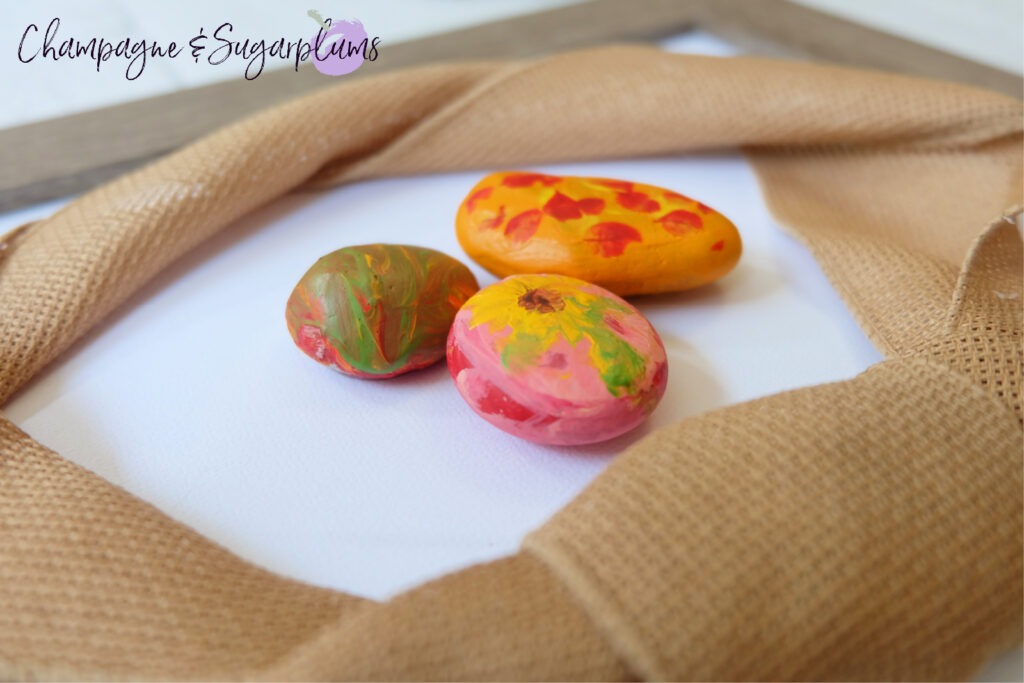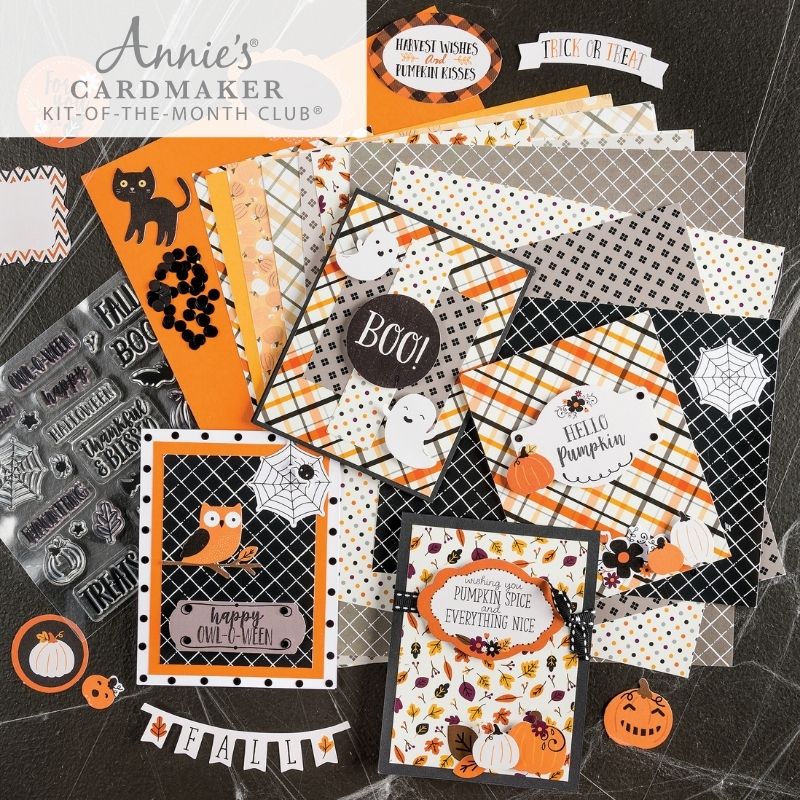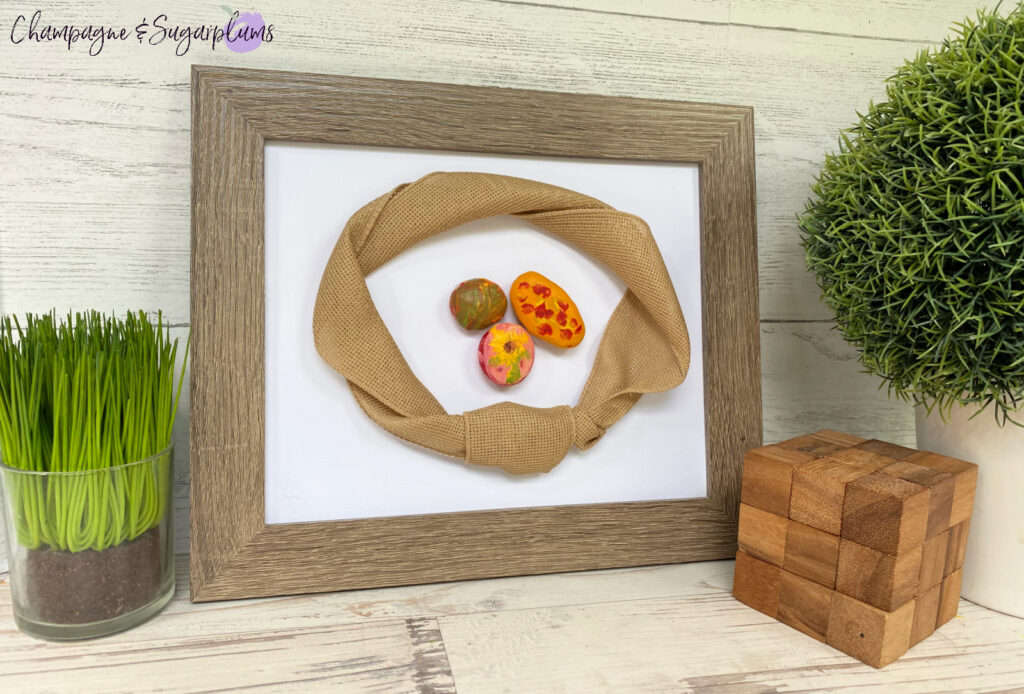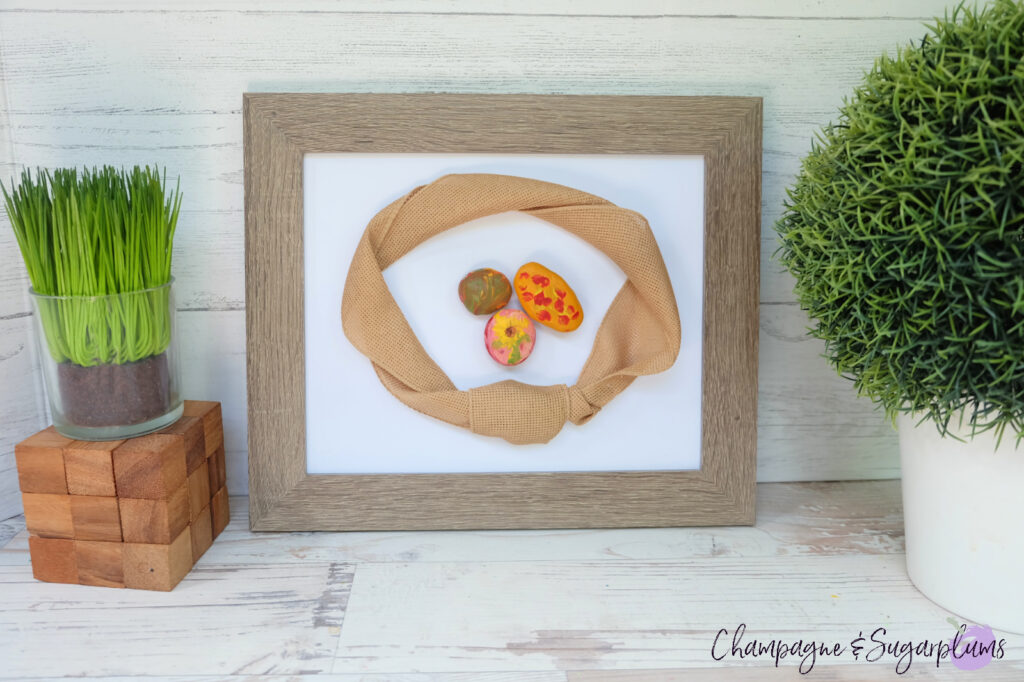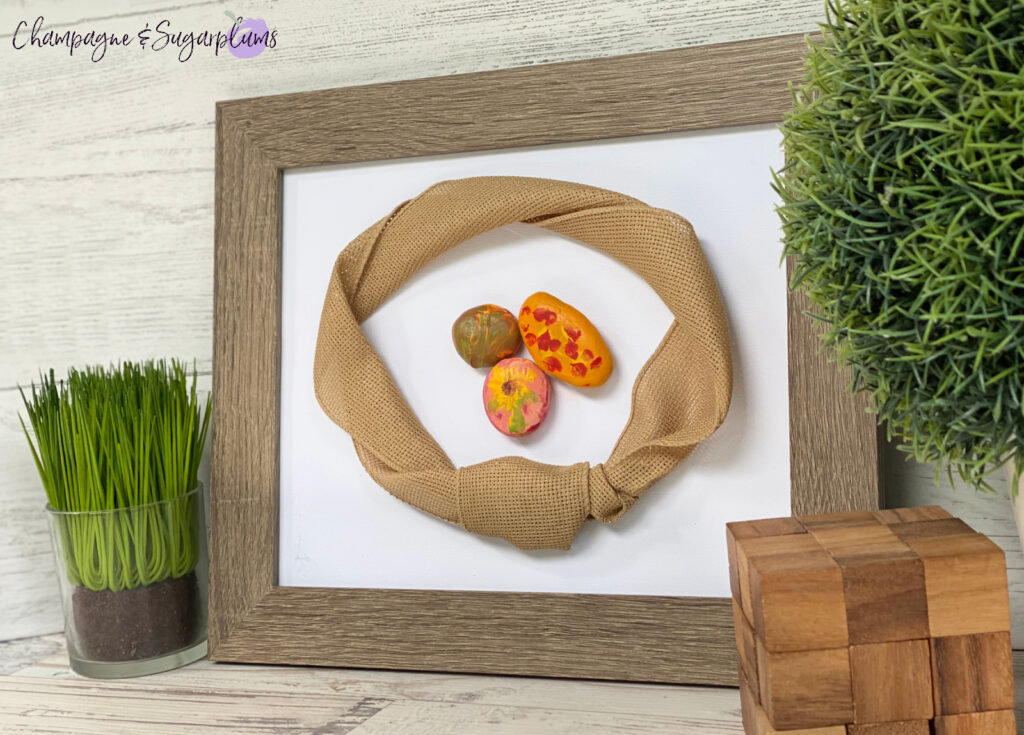 We hope you liked our fall kids craft. We think this Kids Rock Painting Fall Frame is a beautiful way to display your kids amazing pieces of art! If you're looking for another fun kids craft, check out our Paper Bag Fall Tree Craft. Need a snack while crafting? Certainly try our Pumpkin Spice Pumpkin Seeds! Happy Crafting!